MechCommander 2
Windows game, 2001
Genre:

Year:

Developer:

Publisher:

Perspective:

Theme: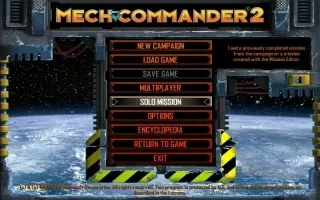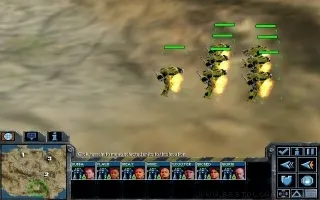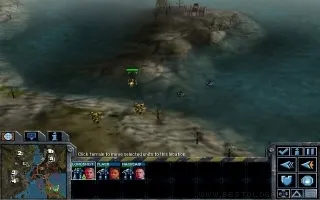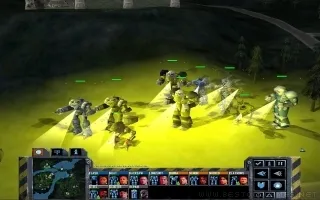 Rarely will the game draw you into gameplay like Mechcommander 2, which has a great set-up and you feel in the middle of the action, similar to what happened to its predecessor. The controls are superb and you have no problem orienting yourself in the field; it's quite cleverly solved with a virtual compass in the middle, so you know which direction to move without a map. The effects are satisfactory, especially the weapons and other Mechcommander until now was probably not needed… everything is nicely wrapped in that 3D coat and this time I have no reservations about the graphics. The difficulty will be chosen by really everyone, and new strategic elements have been added, such as the repair of units in the field and, in general, greater support from the advance. As I have already indicated, the story and narration underlined by the music keeps you in the game, even if you are not burning enemy mosses, which you can then correct in the menu, which also seemed confusing to me at first glance, but is not. I also like the RPG system of pilot evaluation, where it pays to look after a specialist who is an integral part of your equipment and without the right combination it will not work later. The tactical side is mainly to reduce unnecessary losses by running in crossfire, which, on the contrary, you can use to your advantage, or perhaps by focusing on weaker, uncovered targets. A frontal attack without a sufficient arsenal or renumbering, is for certain suicide.
Game review
No review yet. We are working very hard to write one for you.
You can help us by writing some cool user review for this game.
User reviews
There are no reviews yet, be the first to review this game!