SpellCraft: Aspects of Valor
DOS game, 1992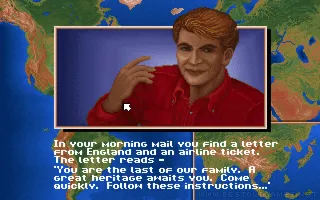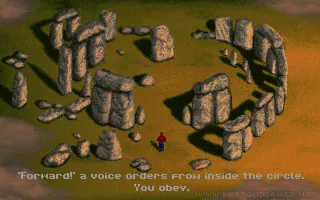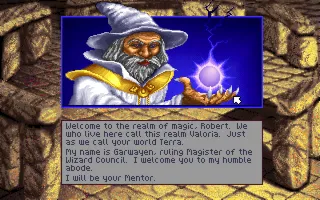 Spellcraft's story begins with the protagonist, Robert Garwin, receiving an urgent letter from his uncle, who wants to meet him at Stonehenge, England. However, when Robert arrives at the scene, no trace of his uncle, on the contrary, an unknown force teleports him to a mysterious realm full of magic called Valoria. Here he learns from the powerful magician Garwayen that he is destined to become his successor and save both the Empire of Valoria and the Empire of the people from the powerful council of magicians. The plot of the game takes place in several worlds, including ours with an alternatively modified history.
SpellCraft: Aspects of Valor mixes the strategic genre with RPG. You control the game with the mouse. You travel with the hero on the map seen above and you have to explore classically, fight monsters in real-time fights and most importantly collect recipes and ingredients for your spells, your biggest weapon. Ingredients can be combined into a large number of spells. These are divided into several elementary schools, which will also affect the usability in different worlds, so you will often have to adapt the spells to your environment and enemies.
Game review
No review yet. We are working very hard to write one for you.
You can help us by writing some cool user review for this game.
User reviews
There are no reviews yet, be the first to review this game!