Dune 2000
DOS game, 1998
Genre:

Year:

Developer:

Publisher:

Perspective:

Theme: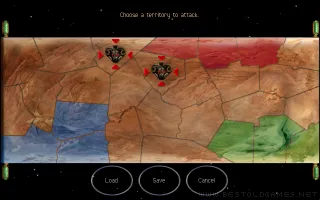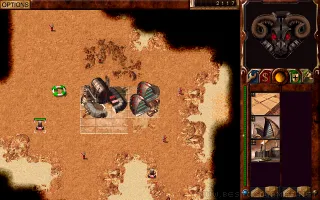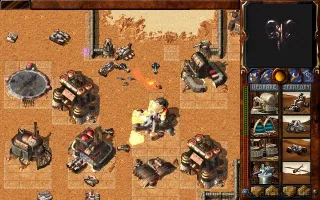 There are really only a couple of old games, that have become legendary that everybody knows them well, every little boy even of today's generation. One of such games is undoubtedly Dune 2 - the game that laid the foundations for real-time strategy. Westwood Studios in 1998 decided to release a sequel - Dune 2000. Than the original game did not bring that much new - improved the graphics, gameplay, but the story remained the same.
Game review
No review yet. We are working very hard to write one for you.
You can help us by writing some cool user review for this game.
Comments
Below are the most recent comments. Discuss this game in our forum to see all of them.
The game works, but now days it requires to run it on compatibility mode xp sp2 or sp3 should be fine, also gage some of the color and resolution options could make an improvement.

It´s a bit better than Dune2 almost the same story without the videos and the story line that is the main attractive of the game. But the graphics do make a difference,

Still there is an issue with the cursor, it does not always lock the full screen and when you click outside of the screen it junks you to windows and when you are able to return to it, gets all messy with 6 colors configuration and about 4 duplicated games on one of the screens, a very poor game handle from NVidia. It does not run on DOSBox so you have to be very careful when trying to move around, turning the multiscreen off could help fix the issue.
User reviews
There are no reviews yet, be the first to review this game!