Myth: The Fallen Lords
Windows game, 1997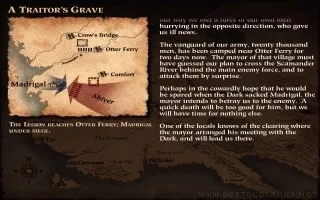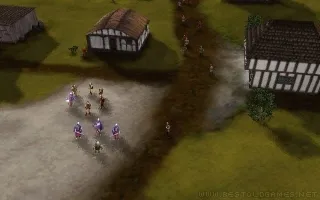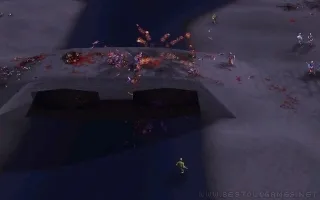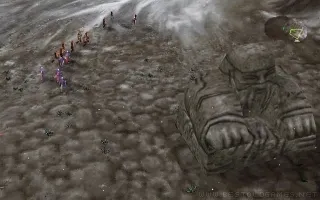 This game tells the story of a battle between the forces of "Light" and "Dark" for control of an unnamed mythical land. The Dark Ones are led by Balor and a group of lieutenants (The Fallen Lords), while the Light is led by the "The Nine"; powerful wizards known as the "Avatar", among whom is mainly Alric. The game begins in the seventeenth year of the war in the West, about fifty years after the rise of Balora. Myth is a tactical-strategy game in which you only control units and your army, do not build buildings and do not mine raw materials, units or produce, you get them at the beginning of each mission or during it. With your exception, you drag your army exclusively exteriors from summer to snowy plains and mountains and fight against an army of the undead. It is necessary to tactical and form formations, to be able to use the advantages of each unit such as knights, archers, barbarians or dwarves throwing incendiary bottles and laying explosives. The game is brutal and definitely does not spare streams of blood, when after being hit by an explosive, the limbs fly in all directions with splashes of blood, you will face undead warriors, ghosts, magicians and giants.
Game review
No review yet. We are working very hard to write one for you.
You can help us by writing some cool user review for this game.
User reviews
There are no reviews yet, be the first to review this game!