Warlords III: Reign of Heroes
Windows game, 1997
Genre:

Year:

Developer:

Publisher:

Perspective:

Theme: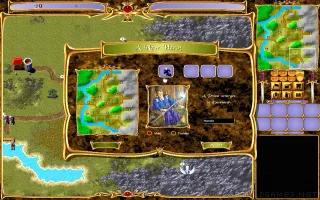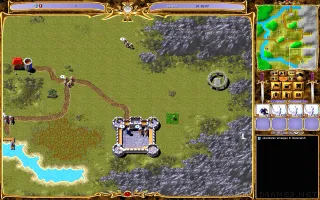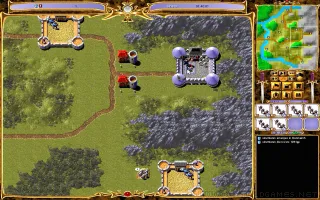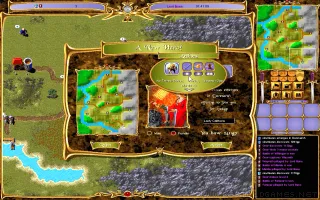 The third game of the Warlords series, it was SSG's first game released through a different publisher, and marked the beginning of the decline of the classic '80s computer game company. It was followed a year later by Warlords III: Darklords Rising which was a rework of this release, with a new UI color scheme, new scenarios, and a new soundtrack.
Unlike the previous versions Reign of Heroes provided several hero classes. Each class has its own upgrade paths and costs of upgrade options. The upgrade options themselves became user-selectable, giving the player more control over the heroes' development. The city levels in Reign of Heroes became more important, as in battles it equaled to city bonus. The players received ability to promote cities to next level for a fixed amount of gold. The units received hit points, making more powerful units the harder targets for the weaker, and bringing more diversity to the army sets. The increased number of army bonuses led to more complicated battle outcome calculation. Furthermore, several army bonuses allowed respected armies to kill the more powerful enemies from the first attack, which made the battle outcome yet less predictable.
The concept of diplomacy was further refined by adding new state of diplomatic relations: Treaty. This state allowed players trespassing each other's cities and winning the Allied victory exterminating all other parties. Another diplomacy-related feature introduced in Reign of Heroes was the ability to bribe enemies, thus influencing their diplomatic decisions. The amount of bribe was fine-tunable; the more substantial bribe was, the greater chances of needed decision were.
Game review
No review yet. We are working very hard to write one for you.
You can help us by writing some cool user review for this game.
User reviews
There are no reviews yet, be the first to review this game!