MechWarrior
DOS game, 1989
Genre:

Year:

Developer:

Publisher:

Perspective:

Theme: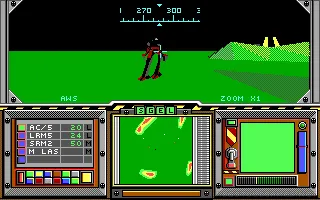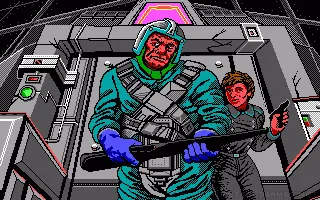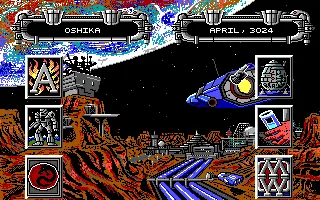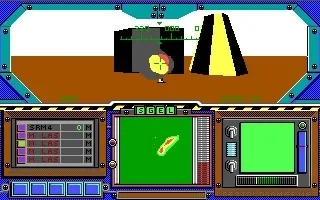 The story of MechWarrior revolves around a character named Gideon Braver Vandenburg. His family was murdered and the chalice signifying that he was the heir to the throne on his home planet Ander's Moon was stolen. Without this chalice, he is banished from the planet. In his role, your task is to fix everything and find the person who committed this crime. You have to do all this within five years, otherwise everything will be irretrievably lost.
The basis of the game is BattleMechs, which you can buy, sell or repair if you damage them in battle. All this costs a lot of money, but you earn it by selling it or winning a fight. Of course, you can hire MechWarriors drivers who are of different levels for the bots, and of course you also have to pay them to work for you. In the game, there are several clans called Houses that you can travel between and fill different bowls. Depending on your decisions, you can build good relations with these clans or, on the contrary, antagonize them, which results in them ceasing to offer you more lucrative bowls.
Combat is conducted from a first-person perspective from the cockpit of a robot. You walk around the map looking for targets to destroy. However, mission objectives can be diverse. Sometimes you destroy something, sometimes you defend it. As already mentioned, for these bowls you get money to buy or repair other robots, but also reputation with individual clans.
Game review
No review yet. We are working very hard to write one for you.
You can help us by writing some cool user review for this game.
Comments
Below are the most recent comments. Discuss this game in our forum to see all of them.
I should point out that a lot of us are interested in obtaining cryptocurrencies without the need for specialized hardware or a substantial financial commitment. And because https://rollercoin.com/free-ethereum offers its gaming platform, there is such a chance. This strategy is great since it enables you to make ether while relaxing in the comfort of your own home and is a lot of fun.
Everyone engaged benefits from it and learns something from it. Maintain a constant publication schedule the backrooms
Podľa slovenskeonlinecasino.com stojí toto online kasíno za vyskúšanie. Dobré bonusy a pravidelné propagačné akcie, ale predovšetkým zažiari, pokiaľ ide o ponuku kasínových hier vrátane živého kasína, ktoré je naozaj fantastické.
User reviews
There are no reviews yet, be the first to review this game!