Fallout 2
Windows game, 1998
Genre:

Year:

Developer:

Publisher:

Perspective:

Theme: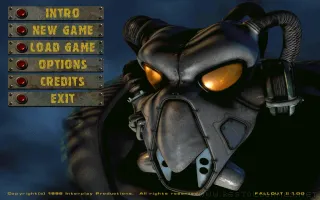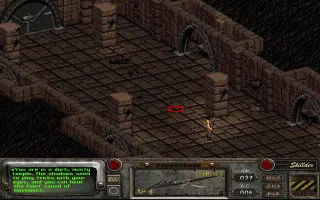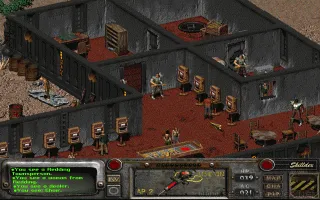 Fallout 2 is the sequel to the now cult post-nuclear RPG Fallout. This time, the story revolves around GECK, an "ancient briefcase that can turn everything green" - and that your (properly degenerate) village currently needs. The game follows and develops all the favorite elements (character development based on the SPECIAL system, good and bushy dialogues, unique "lore") of the first part. Although the game is about four times larger than its predecessor, it was completed in just 11 months due to great pressure on developers. The game was first officially signed by Black Isle Studios. Fallout 2 - as one of the few games - brought a message, a message about the futility of war and the unteachability of humanity ("War. War is always the same"). The game can also be seen as a post-nuclear world, as Americans could have imagined it during the first phase of the Cold War. Unfortunately, the creative studio was dissolved in December 2003, so many of the ideas developing this legacy remain untouched.
Game review
No review yet. We are working very hard to write one for you.
You can help us by writing some cool user review for this game.
Comments
Below are the most recent comments. Discuss this game in our forum to see all of them.
Fallout on steroids. Although it's a good sequel, great even, to the original IDK if I'd pay $10 for it today. Especially when you can get Fallout 1 for free. Try that first. Fallout 2 is bigger, better, but more of the same. If you don't like the turn-based hex-map style gameplay I definitely wouldn't pay $10 for #2.

I have the disks, manual, and the box it came in. Not sure if that's worth more vs. a downloaded version!
S dovolením bych si dovolil, podtácek pro fanoušky věcí postapokalyptických

Fallout 2's early game is just incredibly hard compared to Fallout 1.
User reviews
There are no reviews yet, be the first to review this game!