Spirit of Adventure
DOS game, 1991
Genre:

Year:

Developer:

Publisher:

Perspective:

Theme: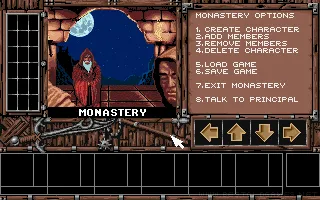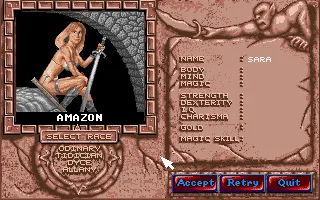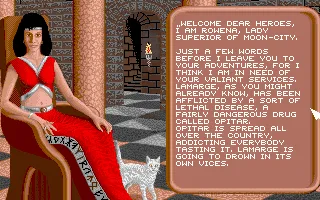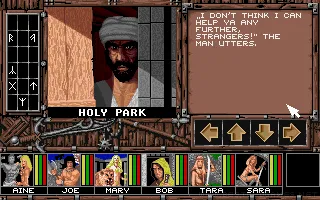 Even in peaceful looking fantasy worlds, communities are not spared from pathological phenomena, including drug problems! A mysterious puppeteer who calls himself a "dream lord" distributes his psychotropic substance after dark on the streets of cities, in the land of Lamarge, to an ever-expanding circle of "clients". Whoever tastes the substance called Opitar once, becomes completely addicted to it and is eventually able to kill a member of his family for the dose. The ruler of the Moon City, Lady Rowena, therefore summons a group of experienced adventurers. With the promise of immeasurable treasures, the hero sets out to find the one spreading the poison through the streets of Lamarg cities.
Spirit of Adventurer can be described as the German answer to Brian Fargo's The Bard's Tale trilogy. The most noticeable thing is the identical combat system, which is divided into turns, during which you are told which blow was delivered or taken. The gameplay therefore depends, just like in the aforementioned trilogy, on the well-matched party that the player assembles at the very beginning of the game. He comes up with a name, class (magician, goddess, warrior, amazon, priest, fairy, samurai, banshee) and race (odinary, Tidician, Dice Allany) for each of the group of up to six heroes. Accordingly, the starting level of primary (body, mind, magic) and secondary statistics (strength, dexterity, IQ, charisma) will be created for them. Then nothing prevents you from wandering through forests, villages, castles and cities, with the aim of finding the villain who is devouring the kingdom from behind the shadowy bowers.
Game review
No review yet. We are working very hard to write one for you.
You can help us by writing some cool user review for this game.
User reviews
There are no reviews yet, be the first to review this game!