Celtic Tales: Balor of the Evil Eye
DOS game, 1995
Genre:

Year:

Developer:

Publisher:

Perspective:

Theme: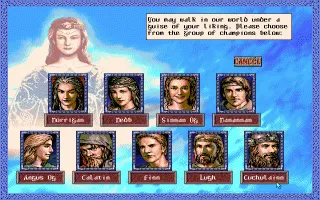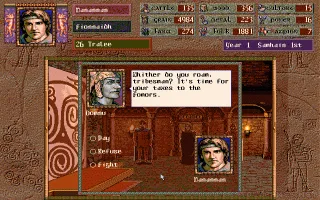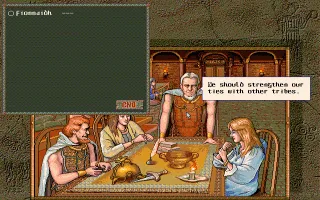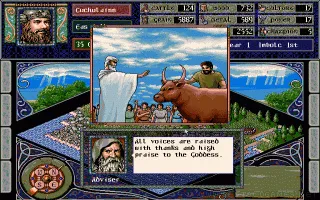 Celtic Tales: Balor of the Evil Eye is an isometric turn-based strategy game with various elements of character development, so actually a strategy combined with an RPG. The Celtic tribes on the island of Éire (Ireland) have been plagued for years by the attacks of the ancient Formor race, which has been in the world longer than the gods themselves. Only a hero sent from heaven can help, who will unite the warring tribes among themselves, become their high king and drive the Formors out of the island. You are to become that mythical savior of the Celts.
You start with one kingdom and the goal is to control a total of 17 others, through a combination of war and diplomacy. Only then is a successful resistance against the Formors, led by the menacing Balor, conceivable. Until the kingdom is sufficiently strengthened, the player must, in his own interest, pay the Formors a regular tribute. One move here equals one month. Plant and animal production needs to be developed in each kingdom. Farms provide grain during the autumn harvest and cattle is a valuable trade item. Mining of wood and ore is used for the construction of houses, production of weapons and other objects. Surplus production can be disposed of through the store and sold by caravans to its neighbors. The fight, which takes place in the same window as the rest of the game, can end up by occupying the kingdom, retreating with a loot of war and capturing the enemy's heroes and recruiting them into your army. It is possible to unite the Irish tribes without a fight, which is a choice for only a small number of players due to its length.
Game review
No review yet. We are working very hard to write one for you.
You can help us by writing some cool user review for this game.
User reviews
There are no reviews yet, be the first to review this game!