Ascendancy
DOS game, 1995
Genre:

Year:

Developer:

Publisher:

Perspective:

Theme: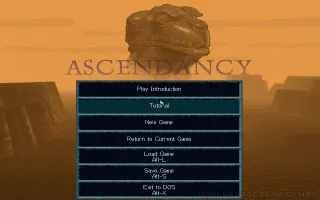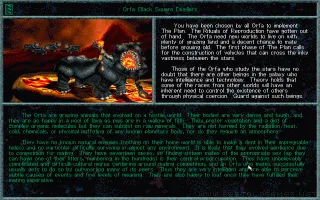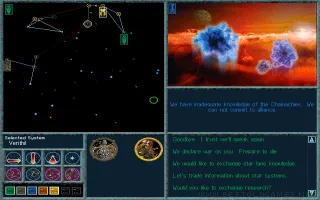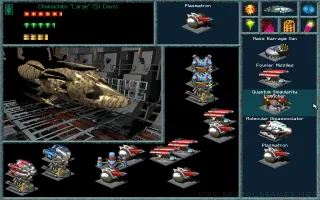 Ascendancy is a cosmic strategy and in its time (and perhaps even today) it was the best game in this genre. From the beginning, you will probably be interested in the pleasing music, which does not get boring for a very long time, and one almost wonders whether it was really recorded by a live orchestra or it is computer-generated. Excellent graphics for its time guarantee very nicely drawn surfaces of planets and individual buildings and ships. An unprecedented number of races (well visually rendered) spice up the game with so-called special features. Each of the races has one, and these traits can reverse the course of the game in favor of the player (eg, stealing technology from Dubtaks, accelerating building from Nimbuloids, etc.). The great design of spaceships is really a feast for the eyes, and if we add the construction of ships, where the player arms and equips the ship himself, we have another aspect, which perhaps is not yet surpassed in scope. It is very useful to be able to set the size of the universe at the beginning of the game, which can be really huge after all, and the behavior of your opponents. An incredibly long technological tree speaks for itself, which perhaps also has no analogues so far. The only thing that can be complained about is the poorer intelligence of computer-controlled opponents. However, the so-called antagonizer was subsequently released, which is actually a patch that will increase the intelligence of opponents.
Game review
No review yet. We are working very hard to write one for you.
You can help us by writing some cool user review for this game.
User reviews
There are no reviews yet, be the first to review this game!