Dominium
DOS game, 1992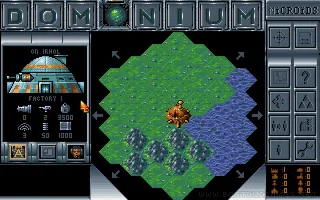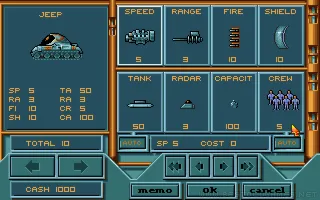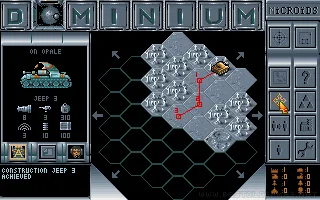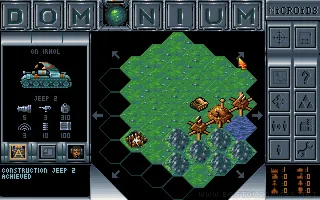 Dominium is one of the early real-time strategy game that focus on planet conquest and resource management - as they have become so common nowadays. Overall fairly poor and far inferior to similar games such as Dune 2. Although the game plays from an attractive isometric viewpoint with many structures to build and resources to gather, it quickly degenerates into a game of "build as many units as possible to overwhelm the enemy." There is not nearly enough variety in the game to accommodate strategies other than outright military aggression, and diplomacy and economic models are severely flawed.
Dominium, a distant solar system discovered recently, was acclimatized by settlers from the Earth. After that it grew rapidly, and war conflicts finally touched up the system. Peace was restored, and Galactic High Council decided to promulgate the Galactic Charter to prevent the recurrence of such events. Military forces were taken out except elite security forces, generally members of galactic orders. The most prestigious of these orders, Galactic New Round Table, assigned you a rank of Knight, and the Grand Master of the Order gave your a first mission. It will take place on Dominium. This system threatened by a belligerent neighbor has required a military observer.
Game review
No review yet. We are working very hard to write one for you.
You can help us by writing some cool user review for this game.
User reviews
There are no reviews yet, be the first to review this game!