Darker
DOS game, 1995
Genre:

Year:

Developer:

Publisher:

Perspective:

Theme: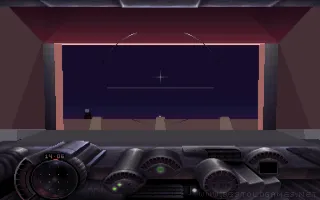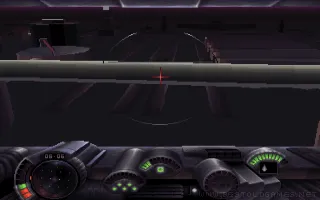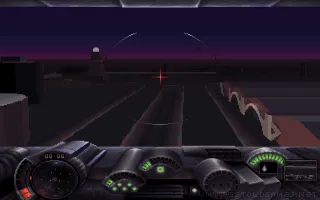 Somewhere in deep space is the planet Orbic, one half of which, thanks to its simultaneous rotation, is constantly illuminated by its suns, around which it orbits, and its other side is immersed in the eternal night. The planet is inhabited by two intelligent races: the dark side is inhabited by the Delphi, a humble and peaceful nation that has become accustomed to eternal darkness over many generations. The illuminated half of the planet is inhabited by the Haloni, a technically advanced nation that has exhausted all the mineral wealth on its half of the planet and is beginning to become uninhabitable. The decision is clear: to occupy the dark side of the planet. The dolphins are preparing for defense, and a young Tolly, who is assigned to the fighter air force, also enlists in the army. Will Tolly and the Delphi manage to repel the Halon invasion?
In the role of young Tolly, whose task is to defend the capital, the player sits in the cockpit of a Delphi fighter, which is a combination of a fighter and a hovercraft, which recharges energy from energy poles located in the city while flying over the city. The fighter is equipped with a single weapon, initially it is a machine gun; as Delphi scientists develop more new weapons, Tolly's machine is always equipped with a new weapon. At the beginning of each mission, Tolly receives the task and mission objective and the coordinates where the task is to be performed. Mostly the goal is to destroy the Halon enemies approaching the city. The 20 missions take place in a variety of environments, and their difficulty gradually increases as they move away from the energy pylons.
Game review
No review yet. We are working very hard to write one for you.
You can help us by writing some cool user review for this game.
User reviews
There are no reviews yet, be the first to review this game!