Anvil of Dawn
DOS game, 1995
Genre:

Year:

Developer:

Publisher:

Perspective:

Theme: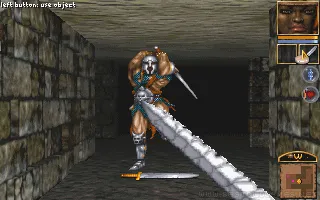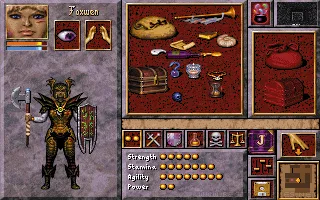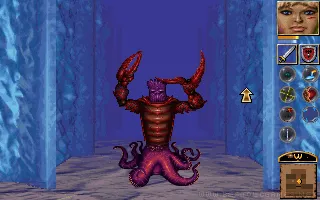 The game story is simple and pretty straightforward. The event takes place in the world of Tempest, which was once created by the gods of the Great Void. Everything was more or less good, everything worked, but suddenly a dark lord appeared who called himself simply Warlord. With unprecedented force, he assembled an army of evil creatures and, leaving the Wasteland, began to conquer fertile lands where people lived in good and justice. The armies of the good are unable to withstand the dark magic controlled by Warlord. And so the sage, who serves as an advisor to the queen of good lands, sends a request for help, to which five different heroes respond. Their task is to penetrate far into the lands captured by darkness and from there into the lands of evil, to find the source of sorcery and destroy it.
The game begins with the selection of a character. We will only play as one hero, although unlike many similar games, the other characters will then meet a selected hero as NPCs with whom you can talk. There are not many differences between the 5 heroes presented, except for their appearance and initial characteristics. These parameters can be modified - not completely, but in a fairly wide range. The role-playing system is quite simple: the character has strength, endurance, skill and magic. The force affects the damage done and the hero's carrying capacity. Stamina is how much he can fight with a weapon until he gets tired. Both of these parameters determine the initial level of health. Dexterity affects the accuracy of character strikes and the chance to avoid enemy strikes. Magic determines the initial level of mana, the speed of its recovery and the power of spells. Health and mana gradually regenerate themselves; there is no "hunger" parameter yet, so you can't rest to speed up your recovery.
Game review
No review yet. We are working very hard to write one for you.
You can help us by writing some cool user review for this game.
User reviews
There are no reviews yet, be the first to review this game!