Darklands
DOS game, 1992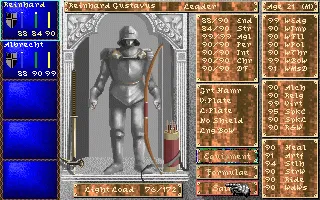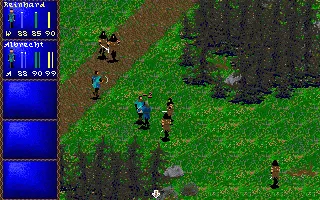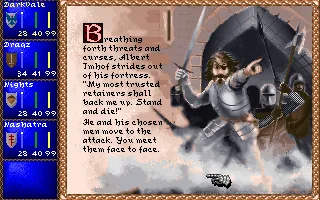 Darklands is a historic RPG set in medieval Germany. More precisely in the 15th century AD in the countries of the Holy Roman Empire. You will take on the role of heroes who want to achieve undying glory. A place where reality is fantasy and fantasy reality. The environment behaves like a typical Middle Ages on the outside, but over time you will come across things that you would hardly have come across in the real Middle Ages (or would you?). Various creatures from myths and legends who live their lives here (dwarves terrorizing miners, dragons eating innocent people, witches, demons and saints) will get in your way. Around the world of Darklands, you move around the map, where you move the character symbolizing your group. When it comes to combat, the image switches to a kind of isometric view and you tell each character what to do. The fight takes place in real time, but just the space bar, everything stops, you give the necessary instructions and go on You go through the underground in the same screen in which the fight takes place. The character generation is also interestingly solved. At the beginning, you choose the layer from which your character comes (nobility, rich business family, village man, urban man, etc.). Then you choose everything you have tried in your life and your statistics are adjusted accordingly. And after choosing each new experience, it adds a figure to age.
Game review
No review yet. We are working very hard to write one for you.
You can help us by writing some cool user review for this game.
User reviews
There are no reviews yet, be the first to review this game!