Age of Empires
Windows game, 1997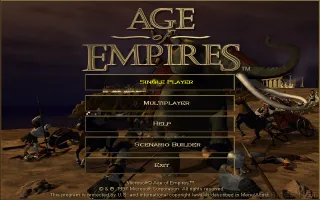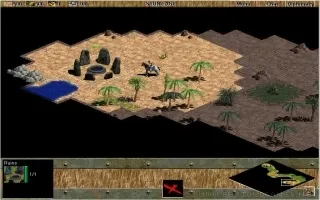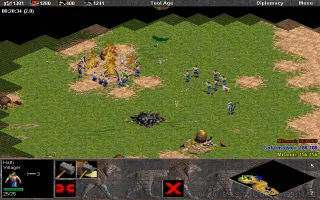 In 1994, Tony Goodman and his colleague John Boog-Scott founded Ensemble Studios. Together, they were going to create "the best game the world has ever seen." They were both game enthusiasts and liked the RTS genre (Real-Time-Strategy Games). As they approached the final concept of the game with a growing team, they said they would take what works in other RTS games - the inspiration came directly from games like Warcraft, Command & Conquer, or Sid Meier's Civilization - and perfect the conncept at the same time.
Eventually, the concept was born, with which they came to the Microsoft review committee headed by Bill Gates - an RTS game with embedded elements of real history and playable historical civilizations, as well as a historical campaign as the main gaming experience. On October 26, 1997, Age of Empires was published, set in the times before our era, in the times of the ancient empires, where the city-states of Greece, Persia and subsequently Rome played the leading role.
Age of Empires was the first real-time strategy based on historical facts in depicting historical events, depictions of military units and buildings of individual civilizations. Previous games of this genre took place in fantasy worlds (eg Warcraft) or in science-fiction environments, such as Dune II or Total Annihilation. Historical fidelity was known only for some turn-based strategies, such as Colonization. The game was also one of the first to use an isometric view instead of a top view. The game runs from the Stone Age to the Iron Age. The player can choose from twelve (and in the Rad of Rome data disc from four other) nations of antiquity, which differ in characteristics and units.
Game review
No review yet. We are working very hard to write one for you.
You can help us by writing some cool user review for this game.
Comments
Below are the most recent comments. Discuss this game in our forum to see all of them.
the first stone in a row of quite possibly the best rts games in existence, very nostalgic and can get very intense
User reviews
There are no reviews yet, be the first to review this game!