Pac-Man
DOS game, 1983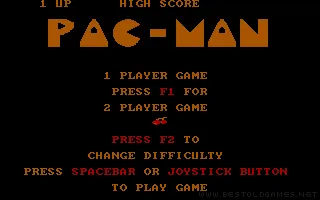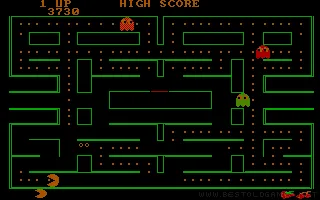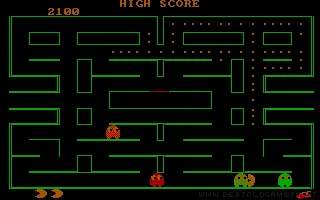 Pac-Man is an absolute classic, we can easily put this game at one of the top spots - it's definitely one of the top 10 Best Old Games (based on its success).. The principle of the game is really simple - you play as pacman (I don't even know how to call this creature, it's just pac-man, everyone knows that yellow guy with a big mouth nowdays) and eats food scattered around. As always, it's not as easy as it sounds, because there are ghosts you must avoid, vecause they are chasing you and trying to eat. It's little known fact, that every ghost in pac-man has a different behaviour (google pac-man ghosts personalities, there are whole studies about this). In the corners of the screen but you can also find bonuses and then you can chase and eat ghosts.
Game review
No review yet. We are working very hard to write one for you.
You can help us by writing some cool user review for this game.
User reviews
There are no reviews yet, be the first to review this game!