Supaplex
DOS game, 1991
Genre:

Year:

Developer:

Publisher:

Perspective:

Theme: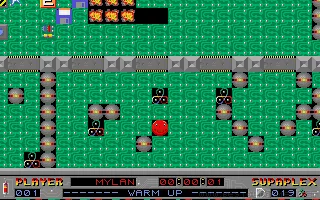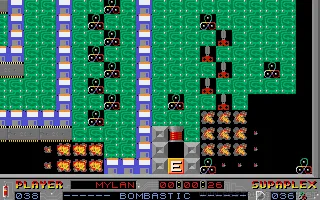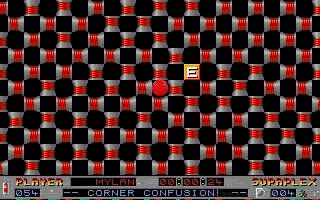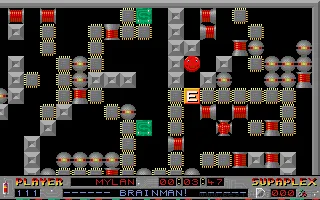 Supaplex stands as a timeless classic, a game that defined many childhoods and captivated players for hours on end. For me, it holds a special place as it was the catalyst for starting BestOldGames.net, being the first game I featured on the site.
In Supaplex, players step into the shoes of Murphy, a character reminiscent of Pacman but with a unique twist. The game elevates the challenge beyond the classic chase-and-evade dynamic. Instead of fleeing from ghosts or relying on power-ups for defense, Supaplex demands sharp logic and strategic thinking.
Players navigate through intricate mazes, facing hazards like tumbling rocks, menacing scissors, and explosive diskettes. Each level requires careful consideration, as you must consume a specific number of electrons to progress, all while avoiding the various dangers that lurk in the labyrinth. As the game advances, the complexity of the levels intensifies, offering an escalating challenge that tests both reflexes and reasoning. With a total of 111 levels, mastering Supaplex is a formidable task, providing a satisfying blend of difficulty and engagement.
The charm of Supaplex lies not just in its challenging gameplay but also in its nostalgic appeal, evoking memories of the early days of computer gaming. Its legacy endures, continuing to be a beloved gem for both its historical significance and its engaging, thought-provoking puzzles.
Game review
No review yet. We are working very hard to write one for you.
You can help us by writing some cool user review for this game.
User reviews
There are no reviews yet, be the first to review this game!