LEGO Stunt Rally
DOS game, 2001
Genre:

Year:

Developer:

Publisher:

Perspective:

Theme: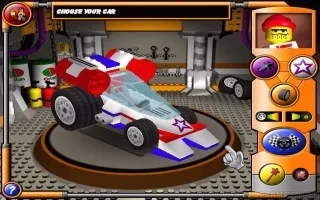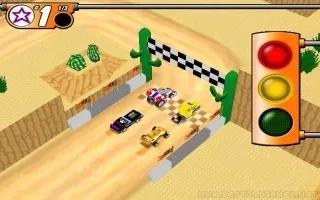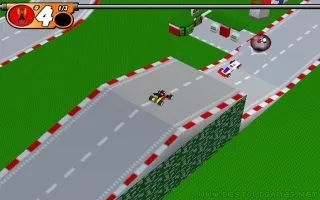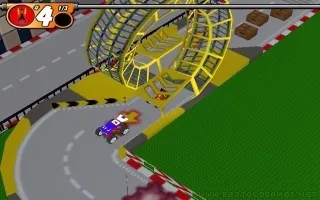 In 2001, LEGO Stunt Rally sped onto Windows platforms, bringing a unique and family-friendly racing experience to the world of video games. Developed by Intelligent Games and published by LEGO Media, this game combined the universal appeal of LEGO with the excitement of racing, creating an accessible and engaging game for a wide audience.
LEGO Stunt Rally was set on a fictional island, divided into different racing environments, each with its own unique challenges and aesthetics. Players could choose from a variety of LEGO-themed vehicles and characters, each with distinct attributes. The game's standout feature was its track editor, which allowed players to create and customize their own racetracks using LEGO pieces. This creative aspect was not only fun but also encouraged players to experiment and engage with the game on a deeper level.
Graphically, the game was vibrant and colorful, capturing the playful and imaginative essence of LEGO. The animations were smooth, and the environments were designed with attention to detail, making each race visually enjoyable. The sound design, with its cheerful music and lively sound effects, added to the game's lighthearted atmosphere.
The gameplay of LEGO Stunt Rally was straightforward yet entertaining, suitable for players of all ages. The controls were simple, making it easy for younger players to get involved, but the game also offered enough challenge to keep more experienced gamers engaged. The AI competitors provided a decent level of competition, and the ability to race against friends in multiplayer mode added another layer of fun.
However, the game's simplicity could also be seen as a drawback for players seeking a more complex and in-depth racing experience. The physics of the game were not as realistic as in other racing games, which might have been a turnoff for some players.
In summary, LEGO Stunt Rally was a delightful and imaginative racing game that stood out for its creative track-building feature and family-friendly gameplay. While it might not have satisfied hardcore racing enthusiasts, it provided hours of fun and creativity for younger players and LEGO fans, making it a memorable addition to the LEGO video game franchise.
Game review
No review yet. We are working very hard to write one for you.
You can help us by writing some cool user review for this game.
User reviews
There are no reviews yet, be the first to review this game!