Driver
Windows game, 1999
Genre:

Year:

Developer:

Publisher:

Perspective:

Theme: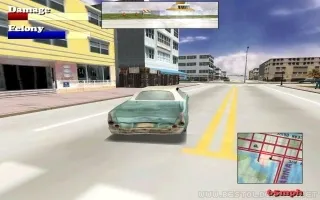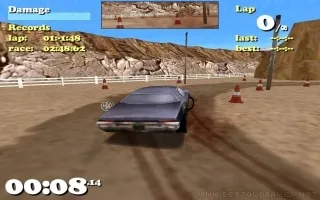 Driver, released in 1999, is a groundbreaking action-driving game that set a new standard for the genre. Set in the 1970s, the game casts players as Tanner, an undercover cop with impressive driving skills, navigating the gritty urban landscapes of Miami, San Francisco, Los Angeles, and New York. The game is renowned for its realistic car physics, immersive storyline, and expansive open-world environments.
The game begins with a notorious "driving test" in a parking garage, which players must pass to proceed. Once on the streets, the player engages in a variety of missions, from car chases to tailing suspects, all requiring a combination of driving prowess and strategic thinking. The game's "Film Director" mode allows players to record and edit their most thrilling driving sequences, adding a layer of creativity to the gameplay.
Driver's high-speed car chases and intense police pursuits offer an adrenaline-pumping experience, complemented by a funky 70s soundtrack that perfectly captures the era's vibe. The game's innovative blend of action and driving, along with its cinematic style, make it a memorable classic that paved the way for future open-world driving games.
Game review
No review yet. We are working very hard to write one for you.
You can help us by writing some cool user review for this game.
User reviews
There are no reviews yet, be the first to review this game!