Druid: Daemons of the Mind
DOS game, 1995
Genre:

Year:

Developer:

Publisher:

Perspective:

Theme: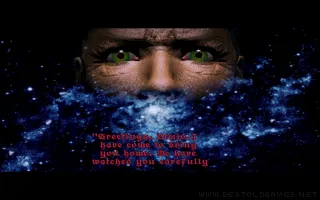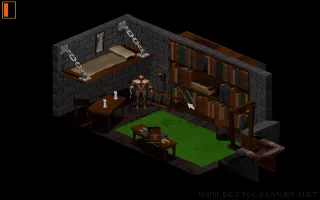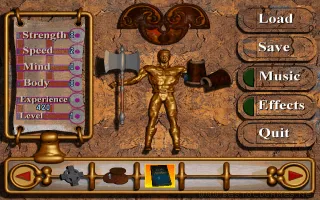 Most players today consider Diablo to be their first hack 'n slash, but Druid is one shining example of this subgenre being invented a little bit earlier. The game is controlled by mouse and fights are among the most action-packed in contemporary RPGs. Based on the won fights, the player gains experience, levels and increases the values ​​of his four statistics (strength, speed, mind and body). What about the story? There were four brothers: Lawson, Curak, Havnar and Astor. Each of them ruled as a druid by the forces of nature on his island, keeping the elements in balance, for which he enjoyed the respect of the people of his tribe. This peaceful tetrarchy of fraternal co-rule came under threat when Lawson mysteriously disappeared one day. You are the great-grandson of a famous druid, Kyan, and the other brothers have just asked you to help in the search for Lawson. The voyage of the entire Navan archipelago is just beginning. In terms of the overall concept, the Druid could be compared to Ultima VIII: Pagan, a year older. Druid is also an isometric RPG from a third person perspective and these are far from all similarities to Ultima. Druid also belongs to the so-called corneas, ie. games, showing the rooms facing the corner towards the player, thus achieving a 3D look.
Game review
No review yet. We are working very hard to write one for you.
You can help us by writing some cool user review for this game.
User reviews
There are no reviews yet, be the first to review this game!