Gothic
DOS game, 2001
Genre:

Year:

Developer:

Publisher:

Perspective:

Theme: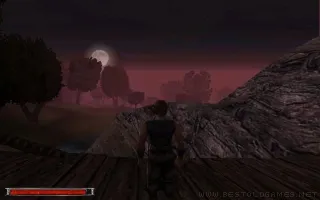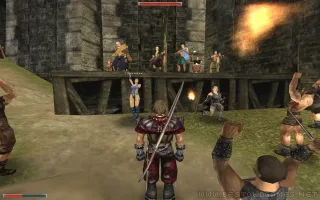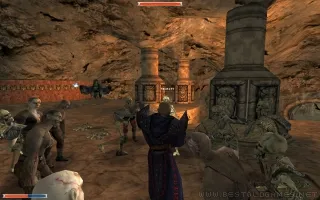 The kingdom of Myrthana is at war with the elves. The only advantage Myrthana has over stronger and more numerous elves is the magical ore that is mined on the island of Khorinis. Prisoners are sent to the mines to speed up mining. King Rhobar II, Ruler of Myrthana, summons the twelve most powerful mages to create a magical barrier around the mining colony, thus preventing the prisoners from escaping. However, the enchantment gets out of hand and a barrier is created several times larger than expected and trapped inside the magicians themselves. The prisoners kill a handful of guards and seize the territory inside the barrier. Those who remain loyal to the king establish the Old Camp, and the Gomez leaders exchange magic ore with the outside world for food and other raw materials. Prisoner Lee sets up a new camp with the vision of destroying the barrier with the help of the Water Mages. The refuge of the remaining prisoners is a swamp camp, where they believe that only the worship of their sleeping god leads to freedom. The game begins when our nameless hero for an unknown transgression is thrown through a barrier into a mining colony, knowing that there is no way back for him ... Or maybe?
Game review
No review yet. We are working very hard to write one for you.
You can help us by writing some cool user review for this game.
User reviews
There are no reviews yet, be the first to review this game!