Dink SmallWood
Windows game, 1998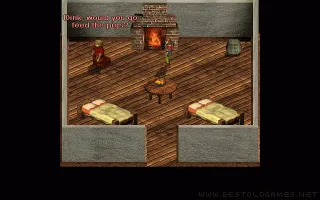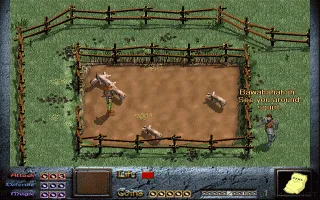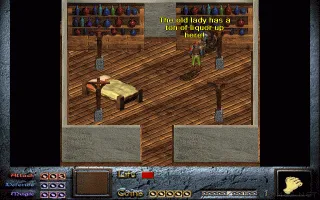 Dink starts out as a pig farmer, living a normal life in his village, Stonebrook. His father is said to have disappeared, leaving him behind in a small village with his mother. Somehow, as he is outside, his house burns down, killing his mother. He is then told to go out of his village, into the world to find his aunt, and start living a new life with her. Along the way, he hears of a powerful and sinister group known as the Cast whose nefarious deeds are threatening the kingdom. Dink eventually makes it his quest to defeat this mysterious cult. After that, he goes in the Darklands to kill the mighty evil, Seth.
Dink Smallwood is an isometric RPG, offering a colorful environment full of villages and forests, a royal castle, a goblin camp and of course some dungeons. Killing monsters and completing quests increases your level. Dink can wield weapons well, but he can also learn a few spells (such as the famous Fireball).
The game was originally intended for the commercial market, but failed to compete with hits such as Diablo, so it was released as freeware in 1999. Dink Smallwood was inspired by famous Zelda games or the King's Quest series. Along with the game, you can also download the game environment editor, in which you can create both new quests and a new hero with your own story. On December 16, 2011, a new version of Dink Smalwood HD was released, designed for both Windows and Mac OS, as well as for mobile platforms (Android, iOS).
Game review
No review yet. We are working very hard to write one for you.
You can help us by writing some cool user review for this game.
User reviews
There are no reviews yet, be the first to review this game!