Conan: The Cimmerian
DOS game, 1991
Genre:

Year:

Developer:

Publisher:

Perspective:

Theme: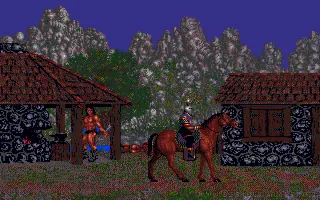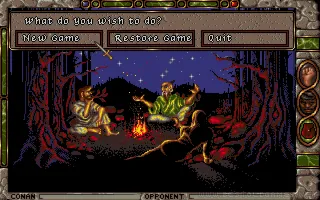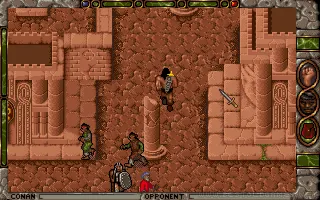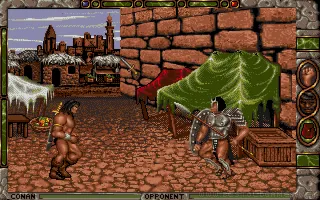 Conan: The Cimmerian, lived peacefully in the village of Irskuld and became a blacksmith. One fateful day, however, a group of riders appeared and began looting Conan's home mercilessly. The hero is stunned during the fight and when he wakes up, the village is destroyed. His neighbors, friends, relatives and the love of life are dead. Conan's life goal becomes revenge on those who deprived him of everything he lived for. He soon finds out that behind the attack are members of the Seth cult with a snake emblem in the emblem, an influential religious sect that is growing throughout Hyboria and has its towering shrines in every major city.
Conan's expedition to Hyboria to punish the perpetrators begins in Shadizar. Gameplay consists of proven exploring the world around, collecting loot and fighting. The player can watch Conan in three interfaces. The first is a map of Hyboria, another a horizontal 3rd person view that the game switches to when Conan enters the city, and the last is a vertical 3rd person view, in which Conan fights enemies and walks around the houses. Some NPCs are going to talk, others are going to provoke a fight. The fight with all sorts of enemies takes place in real time.
Game review
No review yet. We are working very hard to write one for you.
You can help us by writing some cool user review for this game.
User reviews
There are no reviews yet, be the first to review this game!