Crusader: No Remorse
DOS game, 1995
Genre:

Year:

Developer:

Publisher:

Perspective:

Theme: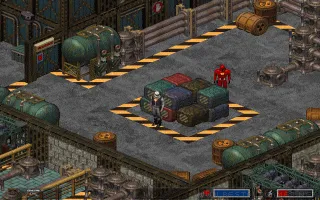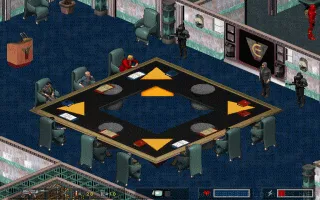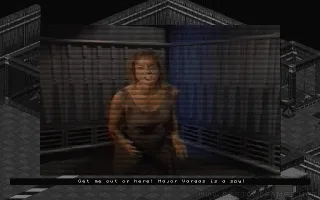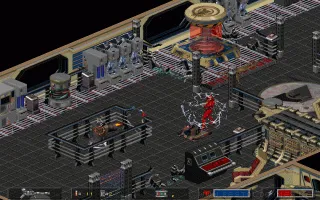 Crusader: No Remorse is the first in the series, which is best described as a 2D isometric shooter. Your silencer can roll left, roll right, kneel, jump, run, and perform other acrobatic moves. You get plenty of different weapons, from assault rifles and shotguns to grenade launchers and lasers, to really exotic weapons like microwave cannon, EMP discharger, and even plasma cannons. You're up against the full military might of the WEC, from simple guards to full-fledged Guardmechs and elite forces (though none are quite as good as you). You can find supplies and money off of killed enemies (if you left a body, that is, and some of the extreme weapons don't). You'll often need to bypass traps, open doors, disable alarms, take out security cameras, and more. The action is intense, and there's usually a bit of puzzle involved. It's often a matter of exploring the map to find a switch or a terminal with the code that'll let you access another part or another level of the map.
Game review
No review yet. We are working very hard to write one for you.
You can help us by writing some cool user review for this game.
User reviews
There are no reviews yet, be the first to review this game!