B-17 Flying Fortress
DOS game, 1992
Genre:

Year:

Developer:

Publisher:

Perspective:

Theme: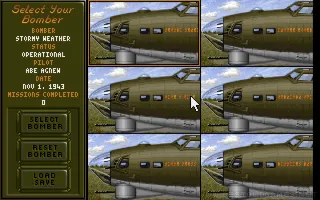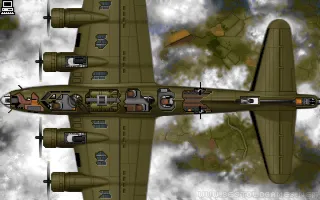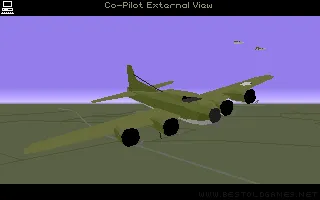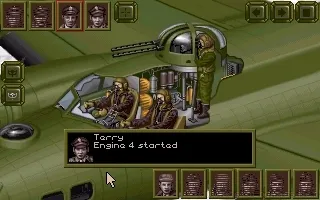 The B-17 Flying Fortress is a flight simulator of the American B-17 long-range bomber. Therefore, the primary goal of the mission is not to shoot down as many planes as possible, but to drop a bomb on a predetermined target in German-occupied Europe. To do this, you need to fly through the given "checkpoints", drop the bomb and return and land. However, not only the pilot is important, but you also control other members of the crew (radio operator, co-pilot, ..). You can move the crew between individual machine guns and positions inside the aircraft in 2D view. Luftwaffe air raids or anti-aircraft cannons can damage an aircraft or kill a crew member, but that doesn't always mean the end of the mission. A member can only be injured and eliminated from combat, and even successful missions, especially in the later stages of the game, end in the death of several members. The game counts more among the complex and difficult flight simulators.
Game review
No review yet. We are working very hard to write one for you.
You can help us by writing some cool user review for this game.
Comments
Below are the most recent comments. Discuss this game in our forum to see all of them.
It works perfectly, thanks! I initially thought it was another very similar game, in which you play as a B-17 gunner; which I used to play a lot as a kid...I didn't get what I was looking for, but I was pleasantly surprised with a title that had what I liked to play as a kid.. and more, since there was no crew management function in that other game.
User reviews
There are no reviews yet, be the first to review this game!