Aces of the Pacific
DOS game, 1992
Genre:

Year:

Developer:

Publisher:

Perspective:

Theme: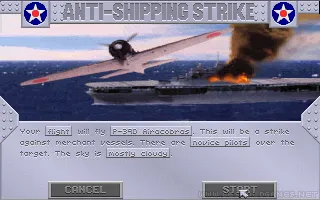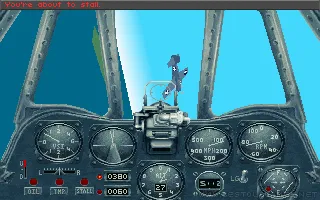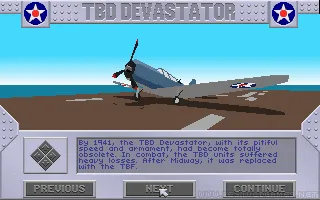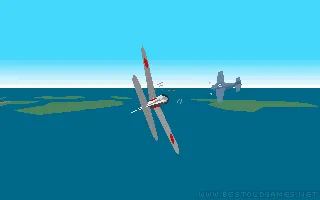 Excellent flight simulator from the famous series Aces ... Game Aces of the Pacific is characterized mainly by huge number of aircraft that you can fly an (for example, the U.S. Air Force aircrafts: F4F-3, F4F-4, F6F, F4U, SBD, SB2C, TBD, TBF, P38F, P38J, P39D, P40E , P47D, P51D, B17D, B17E, B24J, B25D, B25J, B29A) and created the basis for a successful aviation series. Start the propeller and thus shoot your enemies into small pieces.
Game review
Aces of the Pacific is a simulator of air battles in the Pacific. The author is the now defunct company Dynamix, which is also responsible for a great simulator from the First World War, Red Baron. The AoP covers the entire period of World War II, from Pearl Harbor to the attack on the Japanese islands themselves. Your task on this gigantic battlefield is to fly and fight, cause as much damage to the enemy as possible and survive if possible.
You can fly individual missions of your choice, which is best for starters, or complete the entire war in the ranks of an air force. The war is divided into individual campaigns, which roughly correspond to certain war campaigns. At the beginning of each campaign, you can always choose the unit you want to serve. This is an important choice because each unit is located at a different end of the battlefield and each uses a different type of aircraft.
The types of aircraft are blessed on both sides. You have at your disposal not only fighters and fighter bombers, but also purely bomber and torpedo types of aircraft. The type of tasks you will perform depends on the type of aircraft in your unit. As time goes on, both sides are gradually introducing new and better types into armaments. And each has different characteristics, such as speed, climbability, dexterity, resistance to damage and armament. It is necessary to take advantage of your aircraft and eliminate the benefits of enemy types. If you can't ... well, who among us is immortal, right? When they shoot you down a few times, you'll find out how. Soon you will be able to hit something, then shoot down, the first decoration will come, promotion, and maybe you will live to see the end of the war. But it is not easy, as you will see. But it is also nothing insurmountable.
So up in the clouds, try your hand against the best pilots in the Pacific sky. I wish you how many take-offs, so many happy landings.
Reviewed by

Anonym – 1. april 2014
User reviews
There are no reviews yet, be the first to review this game!