The Dam Busters
DOS game, 1984
Genre:

Year:

Developer:

Publisher:

Perspective:

Theme: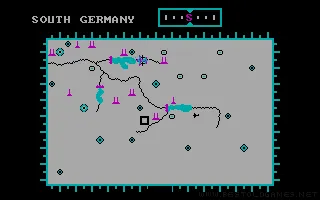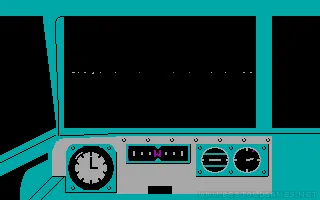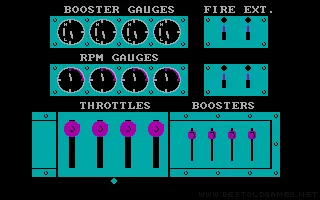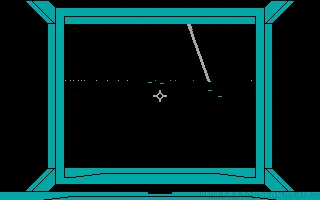 Released in 1984, Dam Busters was a DOS game developed to simulate the famous World War II RAF mission known as Operation Chastise, where RAF Lancaster bombers were tasked to destroy German dams using the innovative "bouncing bomb." The game aimed to provide a realistic portrayal of this historical event, allowing players to experience the mission from the perspectives of different crew members within the bomber.
In Dam Busters, players were required to manage various aspects of the mission, from navigation and flying the bomber to operating the bomb aiming mechanisms. The game offered a first-person view from inside the cockpit, enhancing the immersion. Players had to tackle the challenges of flying at low altitudes, managing fuel, and avoiding enemy defenses, all while trying to accurately drop the bomb at the precise moment to achieve the mission's objectives.
The game's graphics were typical of the mid-1980s, with basic 3D models and a limited color palette. However, these visuals were sufficient to convey the game's setting and objectives. The sound design was minimal, focusing on essential audio cues that helped players in navigation and bombing.
Dam Busters stood out for its educational value and historical accuracy, providing an insightful glimpse into a pivotal moment in World War II history. Its unique approach to gameplay, requiring both strategic planning and real-time execution, offered a challenging and engaging experience for players interested in historical military simulations.
Game review
No review yet. We are working very hard to write one for you.
You can help us by writing some cool user review for this game.
User reviews
There are no reviews yet, be the first to review this game!