Azrael's Tear
DOS game, 1995
Genre:

Year:

Developer:

Publisher:

Perspective:

Theme: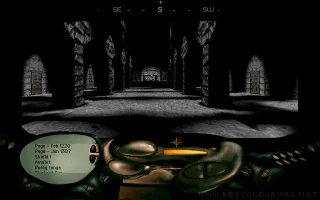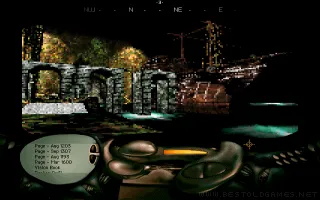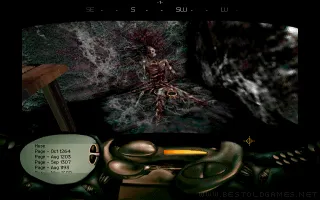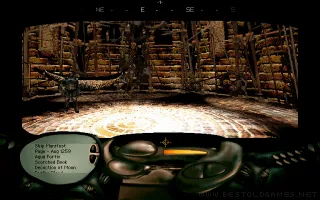 Azrael's Tear, released in 1996, is a DOS game that masterfully blends adventure, puzzle-solving, and a deep, compelling narrative. Set in a hauntingly atmospheric world, players delve into the mysterious and ancient ruins of a Templar stronghold in search of the fabled Holy Grail. The game is distinguished by its first-person perspective and 3D environments, a novel approach for its time, immersing players in a richly detailed and interactive world.
The story of Azrael's Tear is one of its standout features. Players take on the role of a futuristic "Raptor," a sort of treasure hunter, navigating through the labyrinthine depths of the Templar ruins. The plot unfolds through encounters with other characters, each harboring their own secrets and agendas, and through exploration, revealing a history steeped in myth, betrayal, and the supernatural.
Gameplay in Azrael's Tear involves intricate puzzle-solving and exploration. The puzzles are seamlessly integrated into the narrative and the environment, requiring players to be observant and thoughtful. Combat elements are present but play a secondary role to the story and exploration, providing occasional intense moments in the otherwise methodical pace of the game.
The game's 3D graphics were groundbreaking for the time, creating an immersive and eerie atmosphere that still impresses. The sound design, with its ambient tracks and character voice-overs, further enhances the sense of immersion, drawing players deeper into the game's mysterious world.
Azrael's Tear is more than just a game; it's a journey into a forgotten world, where history and myth intertwine. It remains a gem in the realm of adventure gaming, celebrated for its innovative design, storytelling, and the hauntingly beautiful world it creates.
Game review
No review yet. We are working very hard to write one for you.
You can help us by writing some cool user review for this game.
User reviews
There are no reviews yet, be the first to review this game!