Ace Ventura
Windows game, 1996
Genre:

Year:

Developer:

Publisher:

Perspective:

Theme: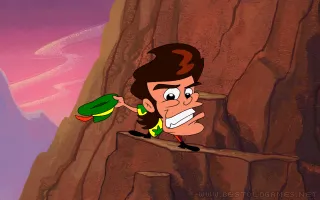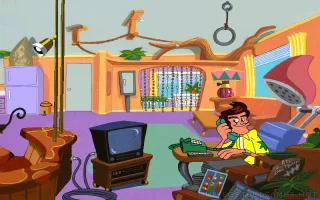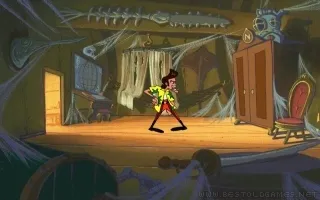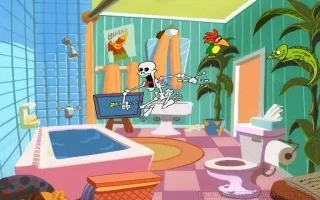 In 1996, the zany world of Ace Ventura, the eccentric pet detective popularized by Jim Carrey's portrayal, leaped from the big screen to the realm of PC gaming. Developed by 7th Level, Ace Ventura the game sought to capture the quirky humor and bizarre adventures synonymous with its film counterpart. Designed as a point-and-click adventure, it plunged players into a whirlwind of oddball comedy and peculiar puzzles, offering a unique experience that stood out in the gaming landscape of the 90s.
Set across various exotic locations, the game had players step into the shoes (or rather, the Hawaiian shirt and flashy pants) of Ace Ventura himself, embarking on a mission to solve a series of pet-related mysteries. The game's narrative, filled with irreverent humor and wacky scenarios, was faithful to the character's over-the-top personality and charm.
Visually, the game embraced a cartoonish style, with vibrant colors and exaggerated animations that perfectly echoed the film's comedic tone. The voice acting, especially for Ace, was a highlight, delivering lines with the same manic energy that Jim Carrey brought to the role. The sound effects and background music further amplified the game's playful and absurd atmosphere.
However, the game wasn't without its challenges. The puzzles, while creative, sometimes bordered on the nonsensical, requiring leaps of logic that could frustrate players. Additionally, the humor, though a key selling point, might not have appealed to everyone, especially those not familiar with or fond of the Ace Ventura character.
In summary, Ace Ventura was a distinctive entry in the point-and-click adventure genre, offering an experience filled with humor, vibrant visuals, and an unmistakable protagonist. While it may not have been a groundbreaking game in terms of mechanics, it successfully captured the essence of its cinematic inspiration and provided an entertaining adventure for fans and newcomers alike.
Game review
No review yet. We are working very hard to write one for you.
You can help us by writing some cool user review for this game.
User reviews
There are no reviews yet, be the first to review this game!