Dračí Historie
DOS game, 1995
Genre:

Year:

Developer:

Publisher:

Perspective:

Theme: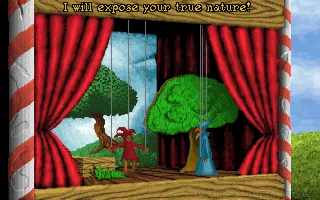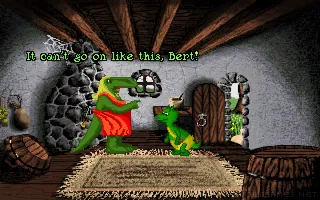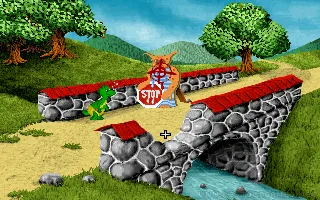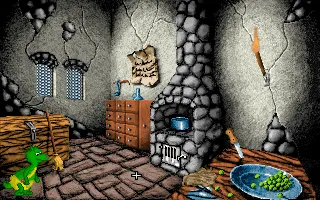 Whenever a game comes from the commercial scene that has been released as freeware over the years, it's time to keep an eye on it. Such a moment also occurred in 2011, as eleven years after its release, a Czech adventure from NoSense called Dragon History was launched as a freeware. The story revolves around a dragon family, whose youngest member Bert wanders one day and is searched for by his evil magic wand Evelýna as his helper for world domination. However, his mother comes to the mischief that Bert and Evelýn did, and promises him a proper spanking from her dragon husband Herbert. However, he mysteriously gets lost, so Bert follows in his footsteps, trying to correct the mischief he encountered during his rampage with Evelyn along the way. Dragon History is a classic point'n'click adventure, so all walking or searching for objects is done via the left mouse button, while the right button is used to use objects, conversations, or move to another location. By moving to the upper part of the screen, the inventory will appear, the game menu including the save / load function or the map is hidden at the lower edge (it is necessary to leave the mouse at the top or bottom for a while). Very sophisticated graphics and solid animations at the time are easy to see even now, but what the game really excels at. This is a great offer for freeware, so if you've missed this title before, you have a unique opportunity to fix it.
Game review
No review yet. We are working very hard to write one for you.
You can help us by writing some cool user review for this game.
User reviews
There are no reviews yet, be the first to review this game!