Zuma Deluxe
Windows game, 2003
Genre:

Year:

Developer:

Publisher:

Perspective:

Theme: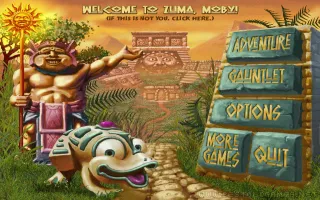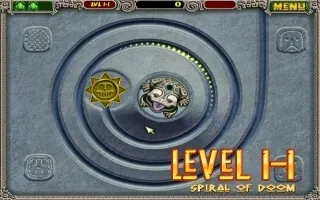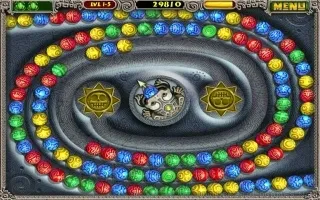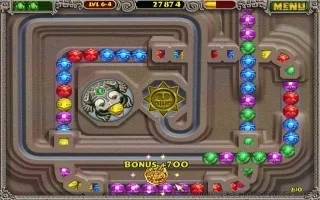 Embark on a thrilling journey through ancient temples in Zuma Deluxe, a captivating puzzle game that took the world by storm in 2003. Developed for Windows, this game offers a unique blend of fast-paced action and strategic thinking. In the heart of mysterious lands, players face a series of complex and colorful puzzles, each more challenging than the last.
At its core, Zuma Deluxe is a match-three game, where players control a stone frog idol at the center of the screen, firing colored balls from its mouth. The objective is to eliminate all the balls rolling along a track before they reach the golden skull. Players must match three or more balls of the same color to make them disappear, creating chain reactions and using power-ups to their advantage.
The game is divided into levels, each with its own set of intricacies and patterns. As players progress, the speed and complexity of the tracks increase, demanding quick reflexes and strategic planning. The vibrant graphics and Aztec-inspired design create an immersive and visually appealing experience. The sound effects and tribal soundtrack add to the game's exotic atmosphere, making every level an engaging adventure.
Zuma Deluxe is not just a test of speed; it's a battle of wits and precision. The game challenges players to think ahead and execute their moves with accuracy. It has become a beloved classic among puzzle game enthusiasts, known for its addictive gameplay and charming aesthetic.
Game review
No review yet. We are working very hard to write one for you.
You can help us by writing some cool user review for this game.
User reviews
There are no reviews yet, be the first to review this game!