Indiana Jones and the Fate of Atlantis: Action Game
DOS game, 1992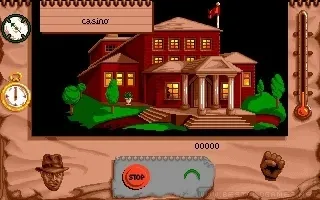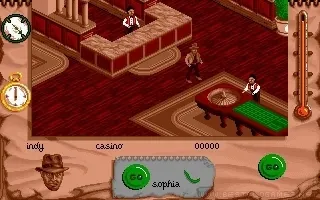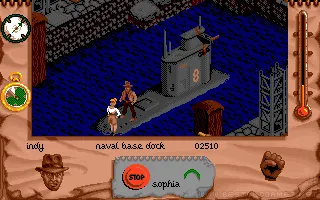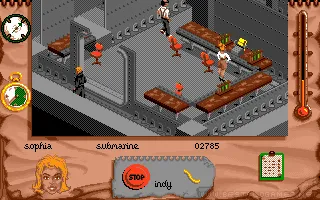 In 1992, the adventurous spirit of the legendary Indiana Jones was captured in the DOS game Indiana Jones and the Fate of Atlantis: The Action Game. Developed by LucasArts, this game sought to bring the excitement and intrigue of the Indiana Jones franchise to computer screens, offering players an action-packed experience inspired by the point-and-click adventure game of the same name.
This particular rendition focused more on fast-paced action than its adventure game counterpart. Players guided the intrepid archaeologist through a series of levels based on locations from the original story, each brimming with dangers, puzzles, and enemies. The gameplay was a significant departure from the puzzle-solving and narrative-driven style of the earlier game, leaning more towards the arcade-style side-scrolling action.
Graphically, Indiana Jones and the Fate of Atlantis: The Action Game was impressive for its time. The environments were richly detailed and the character animations were smooth, capturing the essence of the Indiana Jones world. The sound effects and music complemented the action, adding to the overall excitement and immersing players in the adventure.
However, the game faced criticism for its difficulty level, which could be unforgiving at times. The controls were also a point of contention, as they could be unresponsive, making precise actions challenging. This often led to frustrating gameplay experiences, especially in more action-intensive sequences.
In conclusion, Indiana Jones and the Fate of Atlantis: The Action Game was a bold attempt to translate the beloved franchise into a different gaming genre. While it captured the look and feel of the Indiana Jones universe, it struggled with gameplay elements. For fans of the franchise and retro gaming enthusiasts, it remains a curious and nostalgic piece, showcasing an early effort to diversify the gameplay experiences offered under the Indiana Jones banner.
Game review
No review yet. We are working very hard to write one for you.
You can help us by writing some cool user review for this game.
User reviews
There are no reviews yet, be the first to review this game!