Mortal Kombat Trilogy
DOS game, 1997
Genre:

Year:

Developer:

Publisher:

Perspective:

Theme: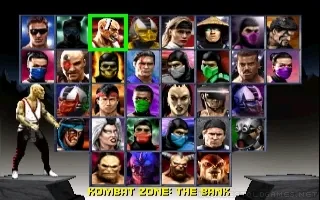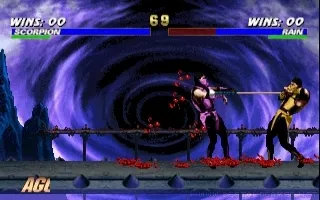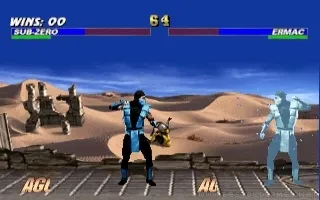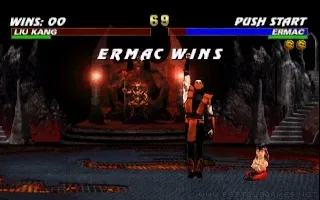 Mortal Kombat is a very well-known term to everyone who played fighting games on old computers. There have been a large number of sequels, although the name Mortal Kombat Trilogy suggests that this is the third part, or a compilation of previous titles, this is not the case. This is an improved version of Mortal Kombat 3, which contains everything that could be seen in previous parts of the trilogy, or in the game Ultimate Mortal Kombat. So it follows the same story as MK3, but contains all the characters and most of the arenas from the previous parts. You can play as Kano, Reptile, Mileena, Kung Lao, Shang Tsung, Sindel, Sketor, Stryker, Nightwolf, Sheeva, Kitana, Scorpion, Sonya, Smoke (Cyber ​​Ninja), Rain, Jade, Baraka, Johnny Cage, Ermac, Noob Saibot , Sub-Zero (Unmasked), Sub-Zero (Classic), Jax, Rayden, Cyrax, Liu Kang, Smoke (Human), Kabal, Goro, Kintaro, Motaro, or Shao Kahn.
The novelty of MKT is the so-called "Aggressor bar", which is filled during the fight. When this "aggression indicator" is full, the player's character becomes stronger and faster for a short time. A new exit mode called "Brutality" has also been added. Among the novelties were completely new special moves for some well-known characters, which first appeared in MKT.
Game review
No review yet. We are working very hard to write one for you.
You can help us by writing some cool user review for this game.
User reviews
There are no reviews yet, be the first to review this game!