Grand Prix Circuit
DOS game, 1988
Genre:

Year:

Developer:

Publisher:

Perspective:

Theme: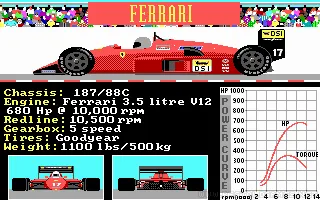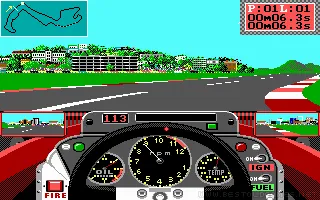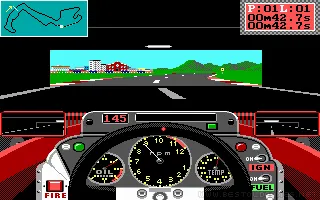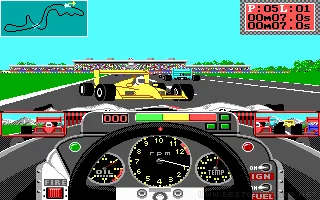 One of the first racing F1 games by Accolade, with old racers. Everybody knew this game in my time and I can hear all the catchy music untill now, everytime I see the image of main menu. Grand Prix Circuit have only 3 F1 teams: McLaren, Ferrari and Williams. Races are not very well made so it doesn't really matter what your driver skills are, so what is so interesting about this game? I have mentioned the sound, but there are also great statistics about cars before and after the race. You have a graph with car properties, speed, speed, power, weight ... Of course, the best car is from McLaren, regards it's an older game that was the best team to its time. What to say more? I was most amused by music in the menu, it has reminded me of moments on my old 386 ..
Game review
No review yet. We are working very hard to write one for you.
You can help us by writing some cool user review for this game.
Comments
Below are the most recent comments. Discuss this game in our forum to see all of them.
Sorry, but we use english in main forum. If you want to ask a question in czech, use czecho-slovak language forum.

Anyway, the game works fine for me. You can even play it online (just press 3 to select EGA graphics and then when the game is asking for disk 2, just press enter.
So thank you for the advice to press number 3 and even if I'm Czech I will write in English. I didn't know how to write here on this page. And mainly I'm here to remember what I used to play as a little boy. I want to remember the good old days. Yeah Al that sounds pretty crap to me, Looks like BT aint for me either.

User reviews
There are no reviews yet, be the first to review this game!