Grand Prix Circuit
DOS Spiel, 1988
Genre:

Jahr:

Entwickler:

Verleger:

Perspektive:

Thema: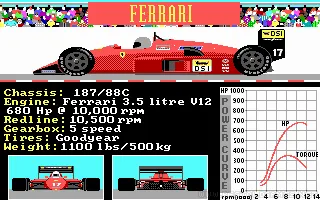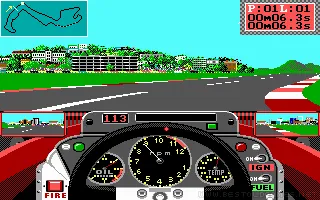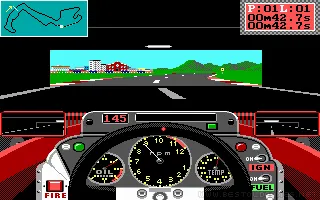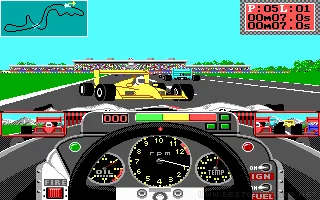 Leider ist dieser Text noch nicht ins Deutsche übersetzt.
Text in Englisch anzeigen!
Spiel Bewertung
Noch keine Bewertung. Wir arbeiten sehr hart daran, eine für Sie zu schreiben. Sie können uns helfen, indem Sie eine coole Benutzerbewertung für dieses Spiel schreiben.
Kommentare
Unten finden Sie die neuesten Kommentare. Diskutiere dieses Spiel in unserem Forum um sie alle zu sehen.
Sorry, but we use english in main forum. If you want to ask a question in czech, use czecho-slovak language forum.

Anyway, the game works fine for me. You can even play it online (just press 3 to select EGA graphics and then when the game is asking for disk 2, just press enter.
So thank you for the advice to press number 3 and even if I'm Czech I will write in English. I didn't know how to write here on this page. And mainly I'm here to remember what I used to play as a little boy. I want to remember the good old days. Yeah Al that sounds pretty crap to me, Looks like BT aint for me either.

Bitte [url=registrieren]registrieren oder anmelden, um einen Kommentar zu schreiben.
Nutzerbewertungen
Es gibt noch keine Bewertungen. Sei der Erste, der dieses Spiel bewertet!
Bitte registrieren oder anmelden, um eine Bewertung abzugeben.