Test Drive III: The Passion
DOS game, 1990
Genre:

Year:

Developer:

Publisher:

Perspective:

Theme: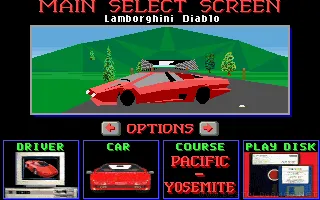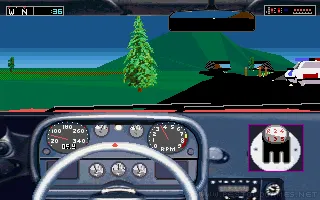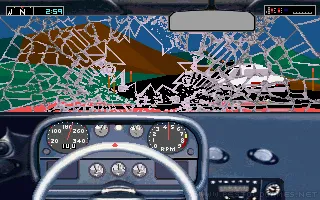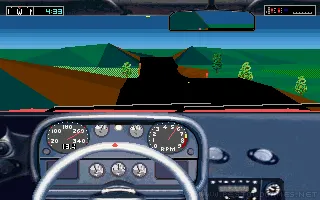 Test Drive III: The Passion, released in 1990, is a thrilling addition to the renowned Test Drive series, known for its exhilarating car simulation gameplay. This third installment in the series invites players to get behind the wheel of various exotic cars, offering an immersive and adrenaline-pumping driving experience.
One of the key aspects of Test Drive III is the exciting challenge of evading the police during high-speed pursuits, adding an element of strategy and urgency to the gameplay. Players must skillfully navigate their vehicles while outmaneuvering law enforcement, making for a heart-racing experience.
The game introduces several notable improvements over its predecessors, enhancing the overall experience. One such feature is the ability to tune various radios, adding a personalized touch to the driving experience. Another significant advancement is the game's 3D graphics, which were impressive for its time, providing a more realistic and immersive visual experience.
Additionally, Test Drive III offers features like instant replays, allowing players to relive their most thrilling moments on the road. The game also boasts a more open and varied countryside environment. Players can explore different routes, each offering unique scenery and challenges, making every drive a new adventure.
Test Drive III: The Passion stands out for its combination of advanced features, engaging gameplay, and the thrill of driving exotic cars. It's more than just a racing game; it's an experience that captures the essence of high-speed, luxury driving, and the excitement of evading capture. For fans of the Test Drive series and car enthusiasts alike, this game remains a notable and beloved title in the genre of driving simulations.
Game review
No review yet. We are working very hard to write one for you.
You can help us by writing some cool user review for this game.
User reviews
There are no reviews yet, be the first to review this game!