Ghosts 'N Goblins
DOS game, 1987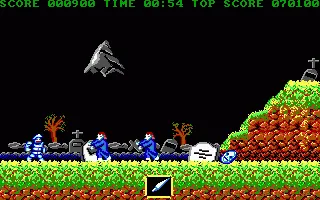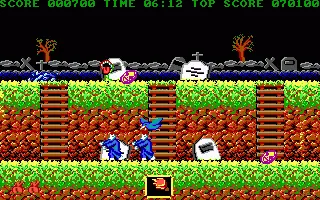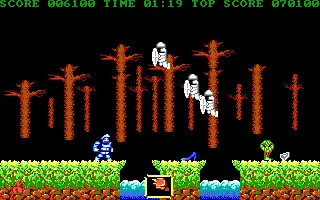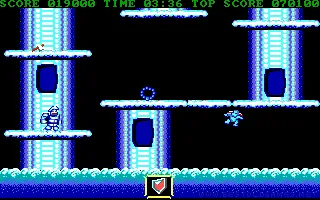 Sir Arthur, a knight without fear and shame, seeks the hand of the beautiful Princess Prin Prin, who reciprocates his feelings. However, the demon king Astaroth has his own unfair plans for the princess, so one day she is kidnapped by his infernals. Bold Arthur embarks on a journey to save her, involving a dark forest, a cemetery full of living dead, a house of flying bulbs, a devil-possessed city and the depths of the underworld itself.
From the beginning, the game was considered one of the hardest in the platformer genre. Arthur has to face not only the moving platforms, the threat of drowning, burning, but above all the relentless time limit in each level and also the fact that a single blow from the enemy means the loss of noble armor. If that happens, the next blow will be fatal, and Arthur must make his way through bats, ogres, and dragons in his underpants unless he finds another one along the way.
There is one clue in the middle of each level. Daggers and bombs are among the typical power-ups for platformers. After the first finish, the player learns that everything was set up by the devil and must go through the whole game once again on a higher difficulty.
Game review
No review yet. We are working very hard to write one for you.
You can help us by writing some cool user review for this game.
User reviews
There are no reviews yet, be the first to review this game!