Stargunner
DOS game, 1996
Genre:

Year:

Developer:

Publisher:

Perspective:

Theme: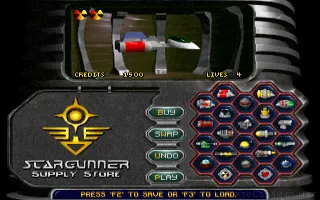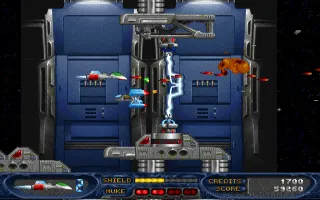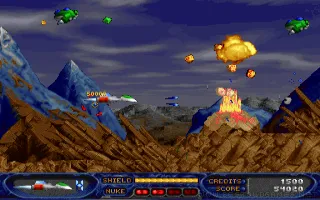 Stargunner is one of the most classic games of the space, side-scrolling shooter genre, which is also inspired by the eternal Star Wars. The player aboard the Stargunners attack ship attacks the Zilion's startled defenses and destroys the vast numbers of their units that defend and attack the player and his ship from all sides. The player slowly approaches the planet, where he passes through a massive defense and space station, flies over the planet, over the cities of Zilion, weaves through an underground maze and below sea level. It uses a wide range of weapons, flamethrowers, rocket launchers, laser and plasma cannons to destroy large numbers and many types of enemies. Each level is preceded by a shopping mode, which allows the player to equip his ship with a better weapons arsenal if he has collected a sufficient number of gems during the previous mission.
Game review
No review yet. We are working very hard to write one for you.
You can help us by writing some cool user review for this game.
Comments
Below are the most recent comments. Discuss this game in our forum to see all of them.
Stargunner has 34 blast-a-thon levels. Blast your way through the dark reaches of space, navigate the hostile alien world of Zile and explore the wreckage stay gunner and the games like star gunner you need to have a grip on the key control like a pro. you can also test them.
User reviews
There are no reviews yet, be the first to review this game!