Star Wars: Yoda Stories
Windows game, 1997
Genre:

Year:

Developer:

Publisher:

Perspective:

Theme: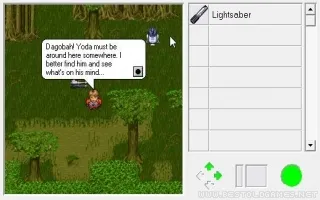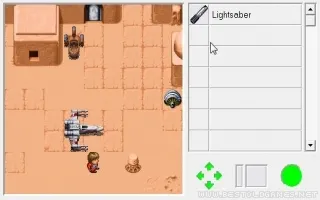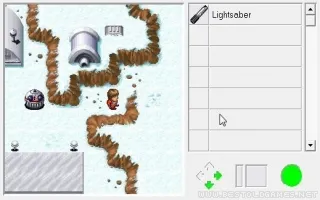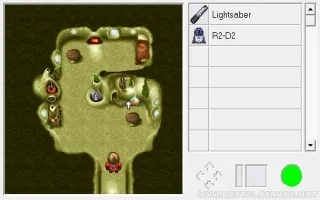 Yoda Stories is the second game from Lucas' miniseries "Desktop Adventures". The title is run from the CD and no installation is required. We look at a 2D game, primarily launched in a window (in which almost half of the space is taken up by inventory), from a bird's eye view. The plot freely copies the fifth film episode, but of course we will see a lot of side quests and new locations. The story begins when Luke Skywalker lands his X-Wing on the planet Dagobah. After finding the astromechanical droid R2-D2 (which acts as an online help), we learn about the task of finding a master of the Jedi Order - Yoda. He will send us to the first event after a short conversation. The generated world can be quite large and full of secrets and is divided into several key areas, such as spaceports where the player can heal with medical droids, puzzle areas where new objects can be found, blockages that require solving objects or puzzles, as well as teleports , which the player can use to quickly scroll through the world map if they find a valuable locator item that displays the world map. The locator also identifies areas that are resolved or unresolved, making them a valuable item to have. The player is allowed some limited manipulation of the game world in the form of pulling or pushing certain blocks, throwing blocks in the air, using force to move objects or even puzzles with a combination of smaller buttons.
Game review
No review yet. We are working very hard to write one for you.
You can help us by writing some cool user review for this game.
User reviews
There are no reviews yet, be the first to review this game!