Ringworld: Revenge of the Patriarch
DOS game, 1992
Genre:

Year:

Developer:

Publisher:

Perspective:

Theme: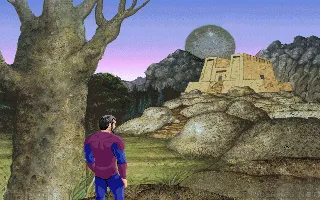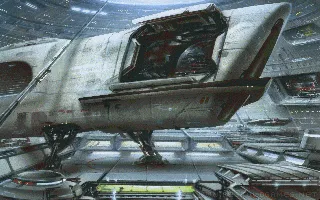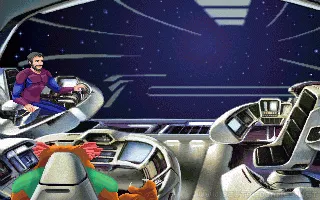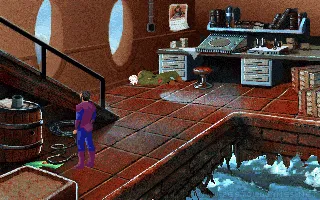 In 1992, the science fiction universe of Larry Niven's renowned novel "Ringworld" was transformed into a digital odyssey with the release of Ringworld: Revenge of the Patriarch for DOS. Developed by Tsunami Media, this point-and-click adventure game plunged players into the richly imagined world of Niven's creation, offering a blend of narrative depth and puzzle-solving gameplay.
Set in the expansive and intricate universe of the Ringworld, the game invited players to explore an immense artificial habitat with an array of diverse species and complex cultures. The storyline was captivating, intertwining the fates of different characters while staying true to the spirit of Niven's work. Players assumed the role of a protagonist on a quest to thwart the plans of the Patriarch, a powerful figure bent on controlling the Ringworld.
Graphically, Ringworld: Revenge of the Patriarch was a testament to the artistic capabilities of its time. The game boasted detailed backgrounds and character sprites that vividly brought the exotic locales of the Ringworld to life. The use of digitized images for character interactions added a layer of realism and depth to the storytelling.
The puzzles in the game were well-integrated into the narrative, requiring players to think critically and pay close attention to the story and environment. While challenging, they were logical and rewarding to solve, contributing to the overall immersive experience.
However, the game had its shortcomings. The user interface, typical of adventure games of that era, could be cumbersome, sometimes hindering the flow of gameplay. Additionally, the pacing of the story varied, with some sections feeling slower and less engaging than others.
In conclusion, Ringworld: Revenge of the Patriarch was an ambitious adaptation that successfully captured the essence of its source material. It offered a compelling narrative, beautiful graphics, and thought-provoking puzzles. For fans of the novel and adventure game enthusiasts, it remains a notable example of how literature can be transformed into an engaging interactive experience.
Game review
No review yet. We are working very hard to write one for you.
You can help us by writing some cool user review for this game.
User reviews
There are no reviews yet, be the first to review this game!