Motor City
DOS game, 1994
Genre:

Year:

Developer:

Publisher:

Perspective:

Theme: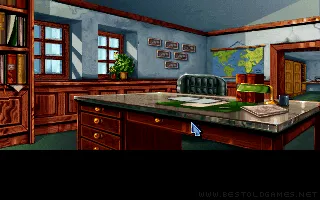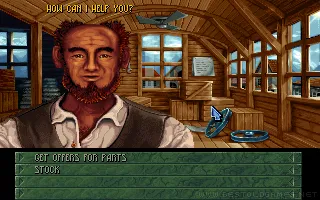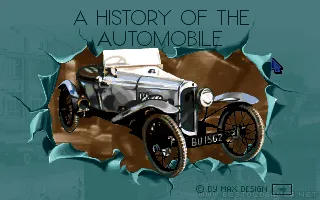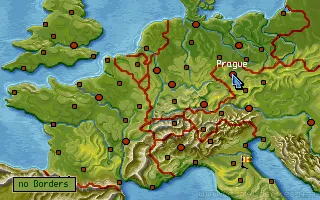 Almost every guy loves cars and everything that revolves around them. Mostly when we are younger, we are excited by modern cars, futuristic designs and various revolutionary innovations. In order to be able to appreciate older cars, veterans and the history of motoring, we must come, so to speak. If you want to go back in time and remember the golden era of cars, the game Motor City is here for you. But don't get me wrong, Motor City is not a racing game where you tune your car and then drive it. This game is building an entire industry. You become the boss of a new car brand and you are in charge of everything: from the construction of production halls, administration and you must not forget about research, so that you are always a few steps ahead of your competitors. At the beginning of the game, you choose your name and the name of your company, as well as the place where your company will have its headquarters. You can choose different places in Europe, but be careful, the right choice of place affects the game, because it is governed by historical events in Europe (war and the like). You will spend most of the game in the office and in various parts of your factory, but you don't have to worry, it will gradually come time for a small race. Among other things, the game offers a well-crafted encyclopedia of motoring in Europe, where I started for a long time.
Game review
No review yet. We are working very hard to write one for you.
You can help us by writing some cool user review for this game.
Comments
Below are the most recent comments. Discuss this game in our forum to see all of them.
One odd thing I discovered, you can mix up the chassis & engines with different sized car bodies. Take a small body, medium chassis, and limo/luxury engine and (as long as you don't violate the HP or weight requirements) this can be built/sold. The engine makes sense (since there are no size limitations placed on car bodies), but I'd expect the larger chassis sizes to need to be mated w/the same sized body.

On the plus side, this solves my problem w/getting that PITA dude in research to let me develop an over 25HP small chassis/engine........I can use the 35, 50, or 70HP versions (only up to 48HP on an engine, still not sure about the engine bug/fix) I have for the bigger cars!



*This is still my 1st run through of the game, so I'm on easy difficulty.
Going through the WW1 years now. That newspaper on the end of your desk starts working around this time.You can start building/converting to assembly line factories and hiring unskilled workers. The timeline I found (see that walkthrough doc I mentioned earlier) states a "heavy decline" in German & Austria sales when the war starts.......

replace "heavy decline" with "total elimination".

Still can't build an engine > 50hp. Actually this kind of sucks the life out of R&D department....dude won't let me build better engines or chassis so all I do is put new car bodies on the same platform!



One thing I recall reading on one of those walkthrough docs I mentioned; factories don't burn down on easy level and/or running @ fast speed. Yeah, that's false. I've had several burn down.



The races are a joke (maybe I already said that?). All I do is get passed by everyone and then end up winning by several minutes. I did throw some $'s in R&D at racing development, but now I'm wondering if it makes any difference (on easy level at least). Run dosbox speed (F12) at about 9410 cycles for the test drive & race modes
Made it to the end (1929). Was never able to build an engine over 50hp, so apparently the HP bug still exists. Although the more disturbing bug - around 1921 all the countries stopped buying cars! Only way I could get anything to sell anywhere was price them below $25!!!

Last 9 years flew by since I just ended up shutting everything down and had enough cash built up that I made it to the end while doing nothing. Reloaded and tried several different things but nothing I did made sales come back or improve


Tried 2nd game and now I can build engines & chassis over 50hp! Not sure what went wrong with the 1st game, but apparently the hp bug is fixed w/the patch.

R&D guy still seems to be picky about what he'll let you develop - have an 80hp engine and won't let me build a chassis to support it.
User reviews
There are no reviews yet, be the first to review this game!