Motor City
DOS Spiel, 1994
Genre:

Jahr:

Entwickler:

Verleger:

Perspektive:

Thema: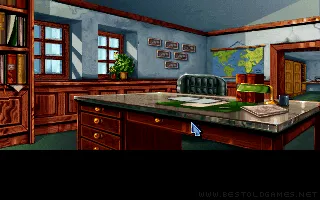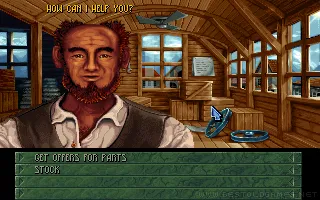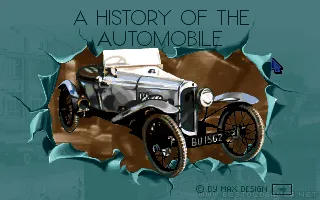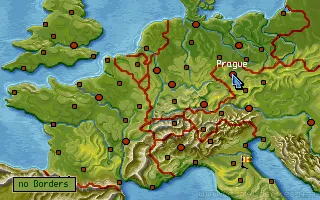 Leider ist dieser Text noch nicht ins Deutsche übersetzt.
Text in Englisch anzeigen!
Spiel Bewertung
Noch keine Bewertung. Wir arbeiten sehr hart daran, eine für Sie zu schreiben. Sie können uns helfen, indem Sie eine coole Benutzerbewertung für dieses Spiel schreiben.
Kommentare
Unten finden Sie die neuesten Kommentare. Diskutiere dieses Spiel in unserem Forum um sie alle zu sehen.
One odd thing I discovered, you can mix up the chassis & engines with different sized car bodies. Take a small body, medium chassis, and limo/luxury engine and (as long as you don't violate the HP or weight requirements) this can be built/sold. The engine makes sense (since there are no size limitations placed on car bodies), but I'd expect the larger chassis sizes to need to be mated w/the same sized body.

On the plus side, this solves my problem w/getting that PITA dude in research to let me develop an over 25HP small chassis/engine........I can use the 35, 50, or 70HP versions (only up to 48HP on an engine, still not sure about the engine bug/fix) I have for the bigger cars!



*This is still my 1st run through of the game, so I'm on easy difficulty.
Going through the WW1 years now. That newspaper on the end of your desk starts working around this time.You can start building/converting to assembly line factories and hiring unskilled workers. The timeline I found (see that walkthrough doc I mentioned earlier) states a "heavy decline" in German & Austria sales when the war starts.......

replace "heavy decline" with "total elimination".

Still can't build an engine > 50hp. Actually this kind of sucks the life out of R&D department....dude won't let me build better engines or chassis so all I do is put new car bodies on the same platform!



One thing I recall reading on one of those walkthrough docs I mentioned; factories don't burn down on easy level and/or running @ fast speed. Yeah, that's false. I've had several burn down.



The races are a joke (maybe I already said that?). All I do is get passed by everyone and then end up winning by several minutes. I did throw some $'s in R&D at racing development, but now I'm wondering if it makes any difference (on easy level at least). Run dosbox speed (F12) at about 9410 cycles for the test drive & race modes
Made it to the end (1929). Was never able to build an engine over 50hp, so apparently the HP bug still exists. Although the more disturbing bug - around 1921 all the countries stopped buying cars! Only way I could get anything to sell anywhere was price them below $25!!!

Last 9 years flew by since I just ended up shutting everything down and had enough cash built up that I made it to the end while doing nothing. Reloaded and tried several different things but nothing I did made sales come back or improve


Tried 2nd game and now I can build engines & chassis over 50hp! Not sure what went wrong with the 1st game, but apparently the hp bug is fixed w/the patch.

R&D guy still seems to be picky about what he'll let you develop - have an 80hp engine and won't let me build a chassis to support it.
Bitte [url=registrieren]registrieren oder anmelden, um einen Kommentar zu schreiben.
Nutzerbewertungen
Es gibt noch keine Bewertungen. Sei der Erste, der dieses Spiel bewertet!
Bitte registrieren oder anmelden, um eine Bewertung abzugeben.