Delta V
DOS game, 1994
Genre:

Year:

Developer:

Publisher:

Perspective:

Theme: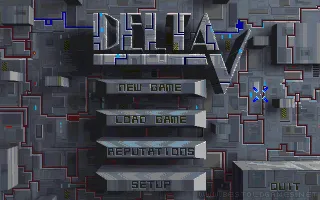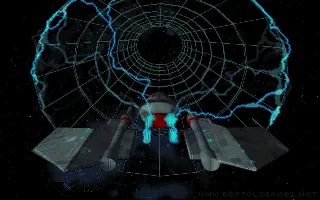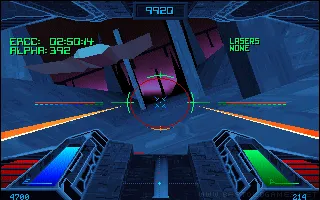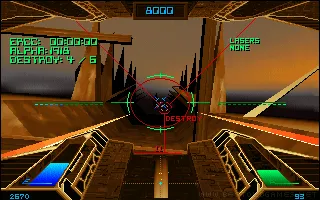 Released in 1994, Delta V aimed to bring futuristic space combat to DOS gaming, but fell short of expectations. Developed by Bethesda Softworks, the game attempted to blend fast-paced action with a cyberpunk storyline, but struggled with execution on multiple fronts.
Set in a dystopian future where players battled in virtual reality to control the internet, the concept was intriguing but poorly realized. The narrative, while ambitious, was thinly developed and failed to engage players, making the storyline feel more like an afterthought than a driving force.
Graphically, Delta V was underwhelming even for its time. The 3D space environments were bland and repetitive, lacking the detail and variety to make combat scenarios visually compelling. The ship designs were uninspired, and the overall visual presentation did little to immerse players in its cyberpunk world. The game's controls were another major weakness. The sound effects were generic and did little to enhance the atmosphere. The background music was forgettable, failing to add any intensity or excitement to the gameplay.
In conclusion, Delta V was a disappointment, failing to deliver on its promising premise. With lackluster graphics, weak controls, and a forgettable narrative, it failed to stand out in the genre, making it a title easily overlooked by fans of space combat games.
Game review
No review yet. We are working very hard to write one for you.
You can help us by writing some cool user review for this game.
User reviews
There are no reviews yet, be the first to review this game!