Advanced NetWars
DOS game, 1997
Genre:

Year:

Developer:

Publisher:

Perspective:

Theme: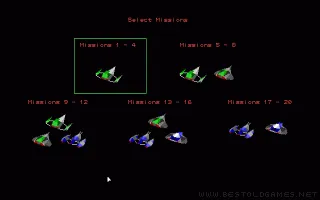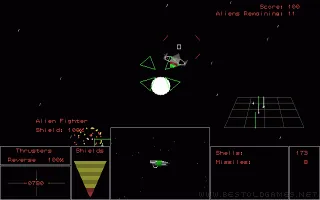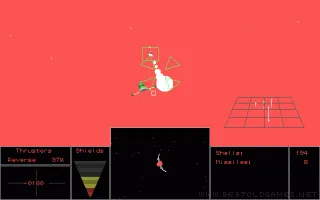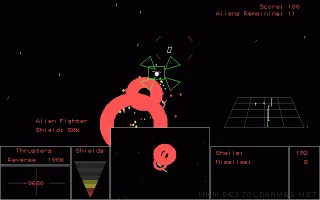 Advanced NetWars builds upon the foundation laid by the original NetWars game, offering an enhanced and more dynamic experience. This game is particularly designed with multiplayer gameplay in mind, offering an exhilarating experience for groups of players. However, it also ensures that the single-player mode is just as engaging and enjoyable, catering to a wide range of players.
In Advanced NetWars, players take control of a small, agile spacecraft, navigating the vastness of space. The gameplay involves a mix of strategic maneuvering and fast-paced action. Players are tasked with collecting various bonuses scattered throughout space, each providing different advantages and power-ups that aid in survival and combat.
A core element of the gameplay, as is common in action games, is the need to confront and destroy enemies. Players must use their wits, reflexes, and the bonuses they've collected to gain an edge in these battles. The combat is not just about shooting but also involves dodging enemy attacks and strategically positioning your spacecraft.
The game's environment is thoughtfully designed, offering a sense of immersion in the vast, open space. The challenge of navigating this environment, combined with the thrill of space combat and the pursuit of power-ups, makes Advanced NetWars a captivating experience, whether playing alone or with others. Its balance of action, strategy, and exploration makes it a standout title in the genre.
Game review
No review yet. We are working very hard to write one for you.
You can help us by writing some cool user review for this game.
User reviews
There are no reviews yet, be the first to review this game!