Spellcasting 101: Sorcerers get all the Girls
DOS game, 1990
Genre:

Year:

Developer:

Publisher:

Perspective:

Theme: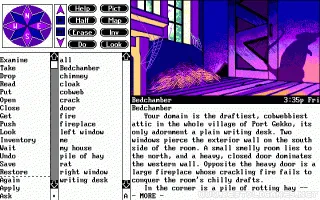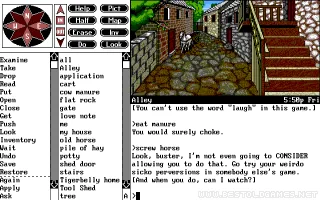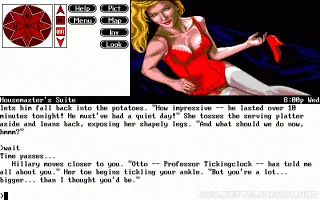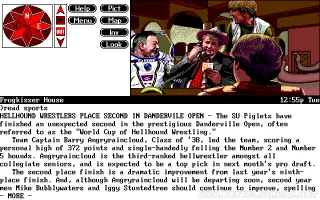 After Infocom has been disbanded, some of its developers founded Legend Entertainment to build on its gaming portfolio. The first Legend games, which combine graphic and textual elements (you can already click on the image with the mouse), are a direct evolution of the purely textual adventures that Infocom made famous, and their later (and more famous) point and click adventures (Death gate, etc.) were again logically significantly affected by the user interface of this older generation of games.
The first part of the Spellcasting trilogy by Steve Meretzky. The protagonist is a young magician Ernie Eaglebeak, who has just started studying at the University of Magic (he gets there after escaping from the house of his evil stepfather). However, rather than studying, he is interested in his scantily clad classmates. However, the outside world will soon make itself known through the kidnappers, who will deprive the university not only of part of the staff, but also of the equipment that can cause the end of the world in the wrong hands. Ernie therefore has to go out into the world to get the abducted people and the stolen object back (and at the same time to know other scantily clad beauties).
Game review
No review yet. We are working very hard to write one for you.
You can help us by writing some cool user review for this game.
Comments
Below are the most recent comments. Discuss this game in our forum to see all of them.
Drift Hunters game is a racing game with unllimited money. You can free to buy all the items on the shop. This game will be easy for you. Enjoy the game!
User reviews
There are no reviews yet, be the first to review this game!