Pitfall: The Mayan Adventure
Windows game, 1995
Genre:

Year:

Developer:

Publisher:

Perspective:

Theme:

-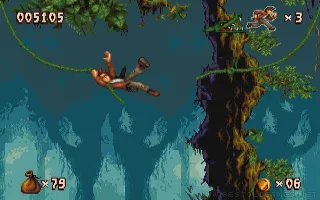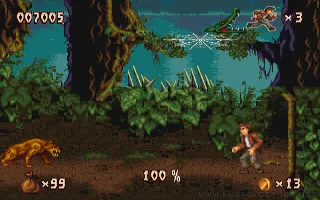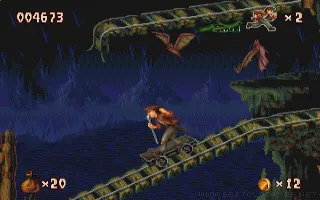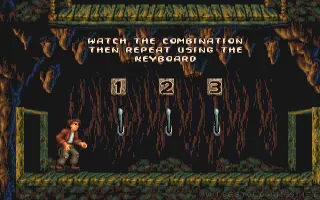 Pitfall: The Mayan Adventure - or running Indiana Jones :) Can an simple platform game have a nice story? Well, it can and it have. Many years ago there was a great adventurer and a traveler named Pitfall Harry, a great globetrotter who, however, one fine day decided to settle down and lead a peaceful life. He had a son, Harry Jr., who, when he grew up, followed the adventurous nature of his father. He once discovered an ancient secret map to the treasure of the Yucatan Indians - the Mayans - and set out on an adventure with his father. However, his father was abducted by the slaves of the Mayan god Zakeluy, who does not want to reveal the secret that lies in the jungle. Harry jr. have to face a difficult task - to go through the forest without damage, free his father and defeat Zakeluy. In the jungle, there are many dangers, traps or various animals waiting to hurt you, which will make your life a bit difficult. You are armed with whip, stones, boomerang or special explosive against this danger. Let the adventure begin!
Game review
No review yet. We are working very hard to write one for you.
You can help us by writing some cool user review for this game.
Comments
Below are the most recent comments. Discuss this game in our forum to see all of them.
You can download Sega Genesis version (I think there is no difference comparing to PC version) somewhere on the web and download Sega Genesis emulator (for example Kega Fusion) and you get sound and music. Or if you prefer this PC version with sound (but no music), follow instructions there https://thisoldrecliner.neocities.org/pitfall.html.
User reviews
There are no reviews yet, be the first to review this game!