Pirates!
DOS game, 1994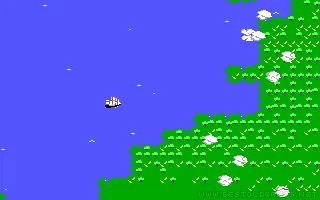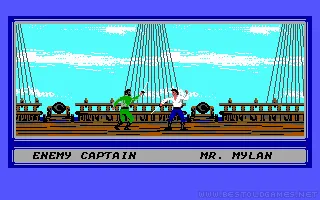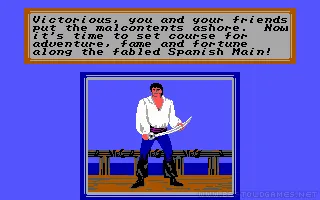 Pirates! - another Sid Meier legendary classic game. Pirates works through a series of action and strategy screens. At the beginning of the game, you select a level at which you want to play (apprentice through to swashbuckler) and an historical period. The display initially shows your ship bobbing around on the blue Carribean, wafted by the winds and guided by yourself. You can either put in to port, or cruise the shipping lanes waiting to encounter a suitable prey. When out on the high seas, you have to decide whether or not to attack the ships you meet (this will depend largely on the state of your crew, the number of cannon you have and whether you have room in your hold for booty. Doing battles involves circling around the other ship and trying to get a good shot in. Almost invariably you have to ram your victim and board ship. Victory or defeat is a function of the relative size and morale of the two crews.
Game review
No review yet. We are working very hard to write one for you.
You can help us by writing some cool user review for this game.
User reviews
There are no reviews yet, be the first to review this game!