Midtown Madness
Windows game, 1999
Genre:

Year:

Developer:

Publisher:

Perspective:

Theme:

-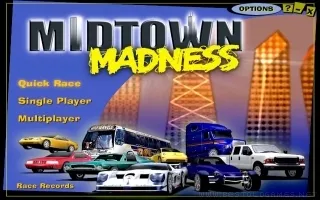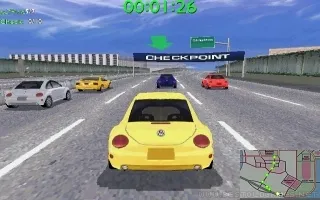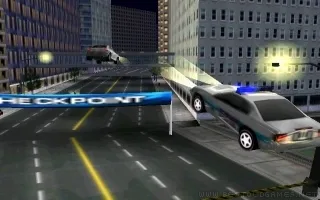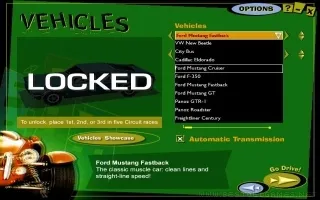 As the name Midtown Madness suggests, it is madness - an arcade race in an urban setting in one pseudo-real city (Chicago). There are a dozen cars available here, including a city bus, a heavy tractor and a police car, and several types of games (and traffic violations are criminal, albeit in a rather strange way, you'll see for yourself).
As the city seems real, there are cops, other cars and pedestrians. By the way, Carmageddon lovers can stop drooling - incredibly mobile pedestrians can always avoid your car. Other cars behave strangely - from time to time someone from acceleration flies into someone's side, after which it starts buzzing loudly. It seems that during the game in Chicago, everyone was on drugs: D
The police will actively prevent you from racing madly through the whole city and try to break your car with your cars. Quite a strange way to stop someone who is breaking ordinary traffic regulations. The physics in the game would need a little more improvement, but maybe even the physics are going crazy when the game itself has it in its name. The cars jump out, suddenly come out of the skid and constantly try to be on top of each other. The VW Beetle also has enough power to push through the congestion at low speeds. Traffic lights and other poles with boxes are a very good accessory when driving in the city - you can happily bump into them, throw them aside, crash your own car, someone else's car, generally all cars!
Game review
No review yet. We are working very hard to write one for you.
You can help us by writing some cool user review for this game.
User reviews
There are no reviews yet, be the first to review this game!