Donkey Kong
DOS game, 1981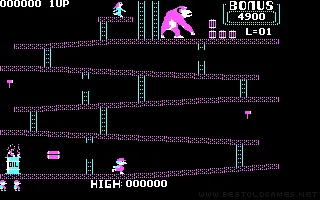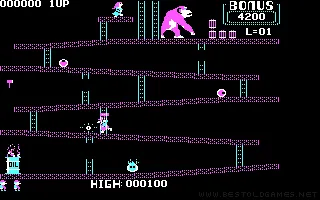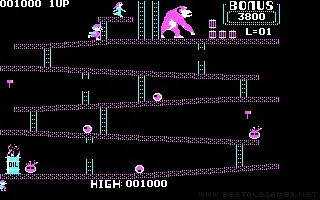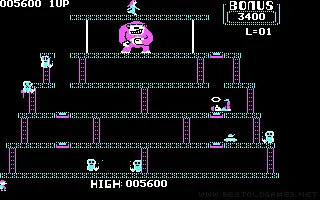 The game Donkey Kong was a major breakthrough in the gaming world: it was the first game that has become an absolute hit for Nintendo and it has also introduced two, now a very known characters: Donkey Kong and Mario (Mario was originally known as "Jumpman"). You take a role of Mario and Donkey Kong is your archenemy, who kidnapped your beloved one. You have to save her, but it will not be so easy: your enemy will be throwing the tank barrels in your way, you must avoid these or jump over them. Gradually, you have to climb up the ladder and be careful to not fall. Even just fall from one floor means loss of life. Every next level things get more and more complicated, you have to face new enemies and obstacles are harder to overcome. You can also find bonus items that may help you on your way up (for example a hammer, that can smash barrels and enemies).
Game review
No review yet. We are working very hard to write one for you.
You can help us by writing some cool user review for this game.
User reviews
There are no reviews yet, be the first to review this game!