Contra
DOS game, 1988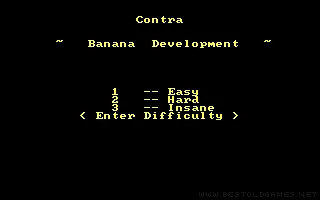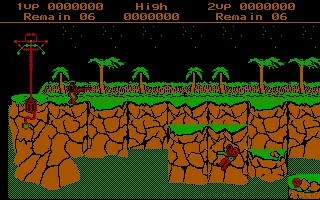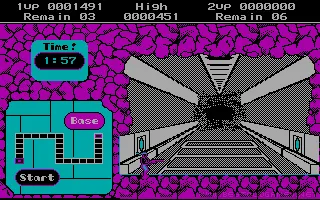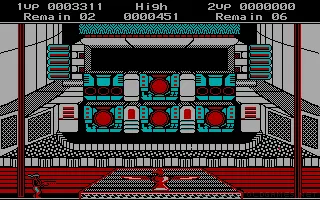 Game from 1987, which was originally intended for arcade machines and later for the NES console, but became so popular that it was later ported also fot the MS-DOS - Contra. In the game you control two armed soldiers: Bill "Mad Dog" Rizer and Lance "Scorpion" Bean, who come from the task force called Contra. These two were sent on a mission to stop a terrorist organization called "Red Falcon Organization", that wants to dominate the earth and establish dictatorship. At the beginning you have only a basic rifle, but the good news is that you have unlimited ammo, so you can happily shoot after everything that moves. But you must be careful, because any shot from enemy will kill you instantly and you have to start from the beginning. The game offers 10 different areas and several improvements to your weapons, you can gradually gain (machine gun, laser rifle,...). The game has gained its great popularity mainly due to the fact there can be two players playing the game simultaneously on one computer, which at the time was not so common.
Game review
No review yet. We are working very hard to write one for you.
You can help us by writing some cool user review for this game.
User reviews
There are no reviews yet, be the first to review this game!